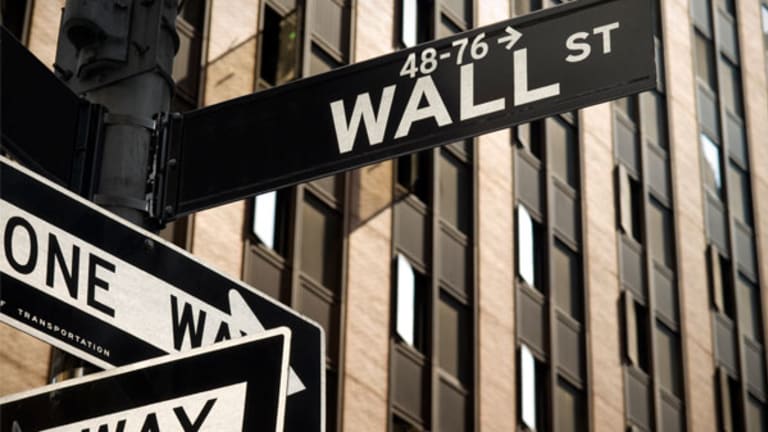 Tech Plays to Avoid
They may be selling at rock-bottom valuations, but that's no reason to jump in.
One of the biggest landmines investors need to avoid is investment in "value traps," particularly in the technology space. Just a few of these can ruin a portfolio's performance. It is not that easy to steer clear of such stocks. The temptation to buy these former high flyers at enticing valuations is akin to being tempted, in a game of Texas Hold 'em, to play King Jack or A10 unsuited. It is easy to throw in a few bucks and play the hand, and you might even win a few times along the way. However, the play is almost certain to be a bad trade over time, and it will likely leave you with big losses, especially if you continue to feed to pot in order to try to rescue your poor starting hand.
In the technology world, momentum seems to be everything, given the pace of change in the space. Companies like
AOL
(AOL)
or
Yahoo!
(YHOO)
can be riding high for years and then get crushed by one bad product cycle, a new competitor or a shift in consumer behavior. Once momentum is lost, it is extremely hard to recapture the magic. For every successful turnaround story like
Apple
(AAPL) - Get Apple Inc. Report
or
IBM
(IBM) - Get International Business Machines Corporation Report
in the 1990s, there are a dozen others that turned out like Palm, Blockbuster, Wang Laboratories or Digital Equipment.
When a company does successfully reform, one of the key ingredients is usually a visionary leader. Unfortunately there are very few Steve Jobs in the world. Even someone like Dan Hesse of
Sprint
(S) - Get SentinelOne, Inc. Class A Report
, who is doing a marvelous job so far in turning around that telecom name, is a rare find. So, all this being said, here are several "value traps" selling at rock-bottom valuations that should be avoided.
Dell
(DELL) - Get Dell Technologies Inc Class C Report
Pros
: The stock is selling at less than 6x forward earnings, it has more than $3.5 billion in net cash on its balance sheet and is priced at less than 4x operating cash flow.
Why to avoid the shares
: It has little mobile penetration; the founder still in charge, so it's unlikely a strong new leader will be brought in; it has huge exposure to the commoditized personal-computer market with little margin; European sales are tanking; and so on.
Hewlett Packard
Pros
: The stock yields almost 3%, is selling at just 95% of book value and is price at less than 4.5x forward earnings.
Why to avoid the shares
: It has virtually no presence in mobile computing; sales in all its main product lines are declining; it has a dysfunctional board, employee morale is poor; and so on.
Research in Motion
(RIMM)
Pros
: Half of its market capitalization is in net cash on the books, its portfolio of patents should have significant value and it has a new operating system (Blackberry 10) in development.
Why to avoid the shares
: Market share is collapsing; patent value is probably overstated; the company consistently misses new product launch timeframes; RIM's last readout in corporate information technology departments shows it is slipping; and so on.
Nokia
Pros
: Like RIM, it has a significant patent portfolio. It also yields more than 6% and has almost 60% of its market capitalization in net cash.
Why to avoid the shares
: Symbian sales are collapsing, company workforce is shrinking fast and its new
Microsoft
(MSFT) - Get Microsoft Corporation Report
Window phones still have less than 3% of the smartphone market.
Still, I am going to ignore my own rules on that last name, as Nokia's decision to bet the company on its Microsoft partnership may yet pay off. I also think the major telecom carriers want an alternative to the Apple and Android duopoly. Furthermore, it should benefit from RIM's continuing collapse. This is a binary trading play -- Nokia will either succeed in its turnaround or slowly go bust. If it does succeed, the stock should easily double or triple over the next 18 months.
I limited my exposure to the bust scenario by buying the Jan. 14 $3 calls for $1 the other day. I'm now hoping that this play is an Ace Queen suited and that I'll get a good flop.
At the time of publication, Jensen was long Nokia calls and Microsoft stock.