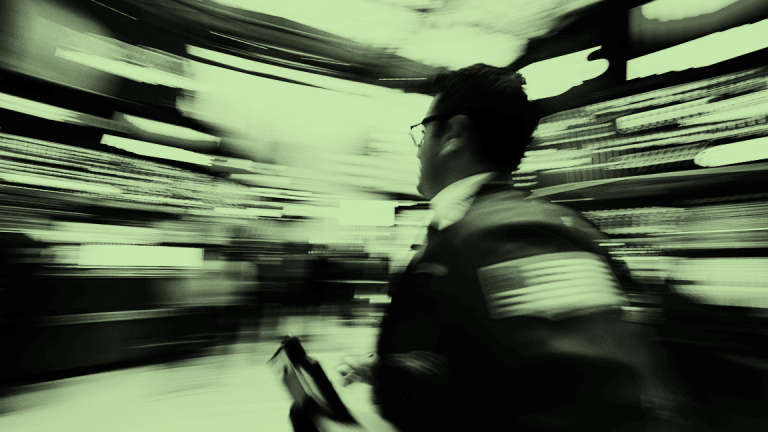 Tech Bounce-Back Should Not Be a Surprise to Anyone
The bears continue to be terrible at producing downside follow-through, as evidenced by the gains in technology names today.
If you are familiar with the price action of this market, then it shouldn't come as a big surprise that technology stocks and the Nasdaq 100 ETF (QQQ) are bouncing back from yesterday's selling.  The bears may be good at formulating negative arguments, but they are terrible at producing downside follow-through. The action in technology today is just another good example.
Breadth is running about 3,550 gainers to 2,525 losers and we have close to 200 new 12-month highs. Small-caps are lagging a bit today after leading yesterday while the QQQ is the main gainer. The QQQ is back to opening levels of yesterday and seems to have some resistance around there.
Fed Chairwoman Janet Yellen is speaking at 12.45 p.m. ET and that is likely to be a triggering event for some volatility even if she doesn't say anything new. We had a brief selloff on the Fed policy decision last week when the tone was more hawkish than expected, but it was quickly shrugged off. A repeat performance of that action would not be a big surprised.
I sold down some positions yesterday as my stops were hit and I'm in no rush to reload them today.  Rice Energy Inc. (RICE) , which I mentioned yesterday, is trying to break through the $29 level and I may add some shares.
Keep in mind that the quarter ends this week, which may help to keep some bids under the action as money managers close their books. There is no reason for the dip buyers to step away at this time.
This column originally appeared on Real Money, our premium site for active traders. Click here to get great columns like this from Jim Cramer and other writers even earlier in the trading day.
More of What's Trending on TheStreet:
At the time of publication, Rev Shark was long RICE.