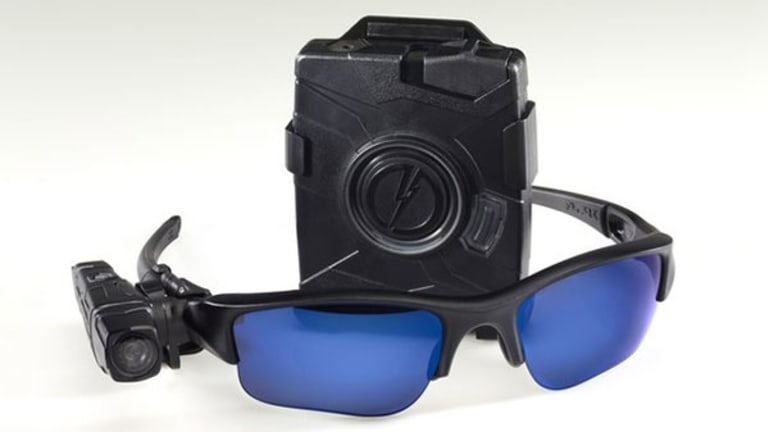 Taser Shares, Financial Engines Heading Higher, Says Villere Fund Manager
Shares of retirement advisory firm Financial Engines are rebounding after a sharp summer selloff.
Shares of Financial Engines (FNGN) are making a comeback after a sharp summer selloff. Lamar Villere, portfolio manager for the Villere Balanced Fund (VILLX) - Get Free Report , said the retirement advisory company is back on track after its purchase of the Mutual Fund Store and a Street-beating, third-quarter earnings report.

"Financial Engines is already very active in the 401k space, this is going to enable them to also participate in the IRA and other investment areas," said Villere. "I think there are going to be some cross-sell opportunities that will really add a lot to the story over the long term."

Shares of Financial Engines (FNGN) are down 6% so far this year. The Villere Balanced Fund is down slightly over 2% so far in 2015, according to fund-tracker Morningstar.

Villere is also bullish on shares of Taserundefined , which are down almost 30% year-to-date. He said the company will benefit from its body-camera business, although it is currently spending a lot to bring it up to speed.

"The revenues in the body-camera business are growing at over 100% a year, we think that's where the long term prospects are and right now we think investors have a zero value for that business and we think that's a great place to invest," said Villere.

Villere is positive on Flowers Foods (FLO) - Get Free Report , up 39% year-to-date, and says the baker's stock has more room to run although it trades at a pricey 24 times next year's earnings.

"They are growing organically, and coincidentally, they just bought a pair of organic bread-makers that are going to help them continue to grow," said Villere.

Finally, Villere is a fan of Howard Hughes Corp. (HHC) - Get Free Report , which has seen its stock drop almost 2% thus far in 2015. He said the real estate company will make a comeback after it saw low oil prices depress its property values in Texas.