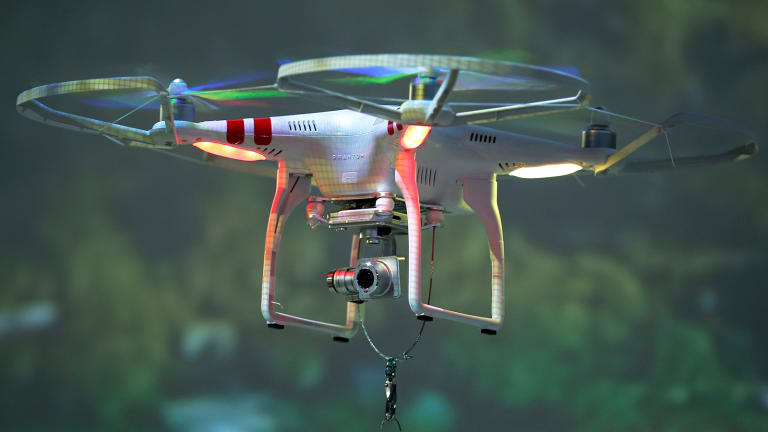 The Best Defense Stock to Trade for Trump's NATO Summit
The name has outperformed the sector since the group's meltdown in April.
Play the NATO meeting. 
President Donald Trump will land in Brussels today, one day ahead of the scheduled NATO summit, and just hours after naming Brett Kavanaugh as his nomination to replace Justice Anthony Kennedy at the nation's highest court. We already know that North Korea is trying to act tough again in order to extract concessions. Is that good? No. Is this potentially good for the defense and aerospace sector? Of course.
Our allies are making an effort to increase defense spending to higher levels. Who benefits? I think the answer to that should be clear. Kratos Defense (KTOS) - Get Kratos Defense & Security Solutions Inc. Report  is a name that I am often asked about, as the high-tech drone manufacturer is both priced cheaply enough for retail investors to play and just volatile enough for folks to make some money on the swings. So, let's go there.
The name has outperformed the sector since the group's meltdown in April. In May, Kratos landed a $93.3 million U.S. Army contract one day after landing aggregate satellite communications contracts totaling roughly $55 million. In June, the firm completed the sale of it's Public Safety and Security Division for $70.7 million. That's a lot of dough for a firm running with an unlikely combination of negative cash flows, but very strong current and quick ratios.
The charts show a serious chain of higher lows coupled with mildly rising higher highs since May. Recently, the stock hit on a 100% retracement of the April selloff, well ahead of where the group is. Money Flow is strong. All three components of the daily Moving Average Convergence Divergence are riding in positive territory, and the 50-day Simple Moving Average is close enough now to threaten a golden cross of the 200-day SMA.
Inside the Trade
Moderate Target: $12.75 (Winter highs)
Aggressive Target: $14 (2017 highs)
Panic Point: $10.60 (new, up from $9.00)
Note: Earnings are due August 9. Options premiums are not attractive enough for me to make a sale on either side. Therefore, for me, this is strictly an equity play.
Free White Paper: 7 Things All Investors Must Know in 2018. Start the second half off right with our free white paper on seven key things to watch this year. From how much cash to have on hand to the three reasons this bull market might die, our white paper features key takeaways from an all-star panel that TheStreet and Fisher Investments recently hosted in New York. Click here to register for your free online copy.
At the time of publication, Guilfoyle was long KTOS equity.