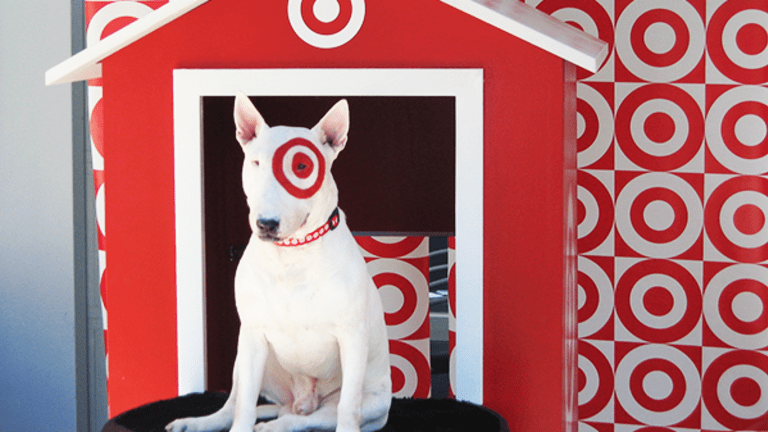 Target Is the Perfect Contrarian Stock to Buy Now -- Here's Why
This might be one of the few retail plays worth gambling on.
This might be one of the few retail plays worth gambling on.
Investors looking for a viable option in the e-commerce ravaged bricks-and-mortar landscape may want to give Target a glance.  
Target CEO Brian Cornell acknowledges that the retail industry is witnessing a 'seismic shift' in buying trends, a trend that has weighed on Target's results -- and stock -- over the past year.
But, it's important to remember that Target has been around for a while. It boasts more than 1,800 stores and finished last year with nearly $70 billion in revenues. Given its discount chain framework, Target is trying new things to find a way to turbocharge earnings growth.
First up are its renovation plans. A redesigned store in Houston is expected to include two separate entrances for grocery customers and beauty shoppers. Something is in the works for order pickup in parking spots. Around 500 stores will see a transformation of this kind, as part of a $7 billion investment program announced last month.
Target is also rewiring core systems to regain vitality. It appointedKroger (KR) - Get Report veteran Jeff Burt as its new Senior Vice President of grocery, fresh food, and beverage segments. The grocery industry is competitive, and Target would benefit from Burt's rich experience.
The retailer is also nurturing its online arm, adjusting pricing options and developing new brands. Meanwhile, Target will now look at a smaller store format as a principal driver of sales growth. It's also working on a lower price strategy which could lead to jolt in sales.
Target isn't alone in experimenting with lower pricing, as sector heavyweight Walmart (WMT) - Get Report is running pricing tests across 1,200 stores in the U.S.
Trading at 13.3 times estimated forward earnings, Target's stock isn't exactly a bargain proposition, but it is cheaper than Walmart at 15.4 times, Costco (COST) - Get Report at 26.2 times and home improvement retailer Home Depot (HD) - Get Report at 18.1 times.
The stock yields an attractive 4.5% with an incredible track record of 49 years of dividend growth.
---
The author is an independent contributor who at the time of publication owned none of the stocks mentioned.
As we've explained Target is an excellent income opportunity. If you're looking for other income opportunities we know another way you can add a steady stream of dividend income every month... and it's practically guaranteed by the IRS. The company signing the checks might not be one that you've heard of. However, Silicon Valley's top CEOs - think Mark Zuckerberg and Larry Page - know that its product is invaluable.Click here for the full story.