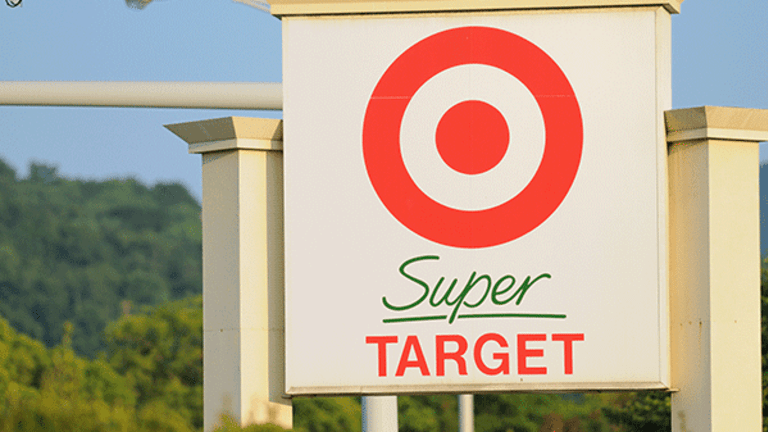 Publish date:
Target Hopes Your 30-Year-Old Son or Daughter Shops This Fresh-Looking Store Format
The retailer will start revamping its bricks-and-mortar stores in an effort to entice millennial shoppers.
The retailer will start revamping its bricks-and-mortar stores in an effort to entice millennial shoppers.
Fed up after three consecutive quarters of plunging sales and falling foot traffic, Target (TGT) - Get Report announced Monday that it will revamp its store design in a bid to attract more millennial customers. But as more customers take to shopping online with Amazon (AMZN) - Get Report , is an investment in remodeling even worth it? 
At its annual investor day in February, Target's CEO Brian Cornell spoke of the need to rethink Target's brick-and-mortar store concept. "We've got to re-imagine that store experience," he said. "Today's millennial shopper doesn't enjoy shopping one of our tired stores that hasn't been touched in 10 years."
Cornell has pledged to invest $7 billion on redoing existing stores, as well as furthering the expansion of smaller-format locations and improving Target's e-commerce presence. Over the next three years, more than 600 stores are slated to be updated (the company currently operates roughly 1,800 locations).
The new stores will feature a separate entrance just for customers who are coming in to pick up orders done online, as well as to grab groceries or wine. Those shoppers who have come to browse will enter another entrance that will lead them past new branded "boutiques" intended to mimic specialty stores. And the store aisles will be curved, rather than straight, to encourage exploration, according to Target properties' senior vice president, Mark Schindele.
The company will also undertake other, more subtle measures to improve the store shopping experience, such as replacing fluorescent bulbs with LED track lighting and grouping grocery items that are components of a single meal.
The Houston area will see the first remodeled store this fall, followed by 40 other locations that will be redesigned by October.
However, Target's management has indicated that it will adjust the store designs based on customer feedback. "We wanted the design to be flexible because that is what shopping is all about," Schindele said.
Target certainly needs something to improve its ailing store model. E-commerce has completely revolutionized the retail industry, leaving many bricks-and-mortar stores for dead (think Sears (SHLD) or even Macy's (M) - Get Report ). Discount variety stores like Target and Walmart (WMT) - Get Report have staying potential because sometimes customers do need to pop in a store in a hurry to pick up daily essentials like milk, batteries, pencils, etc.
Putting a stronger emphasis on online shopping and in-store organic grocery departments seems to have helped Walmart. 
Although the store remodeling investment will certainly bear a hefty price tag for Target, the company must do something to improve its sales. And if this new look can cater specifically to the lucrative millennial shopper, so much the better.
If you don't mind a bit of risk and are looking for a potential long-term retail play, it might be worth grabbing a few shares of Target on particularly large share price dips.
---
John Persinos is an analyst with Investing Daily. At the time of publication, he owned none of the stocks mentioned.
Warren Buffett reaped $4.9 billion by making this one small change to his investment strategy. It's the closest you'll ever get to NEVER losing money while investing. I made $185 every day over 1,586 days doing this. Is it time for a change that will lead to more money in your pocket? Get the full details here.
Editors' pick: Originally published March 21.