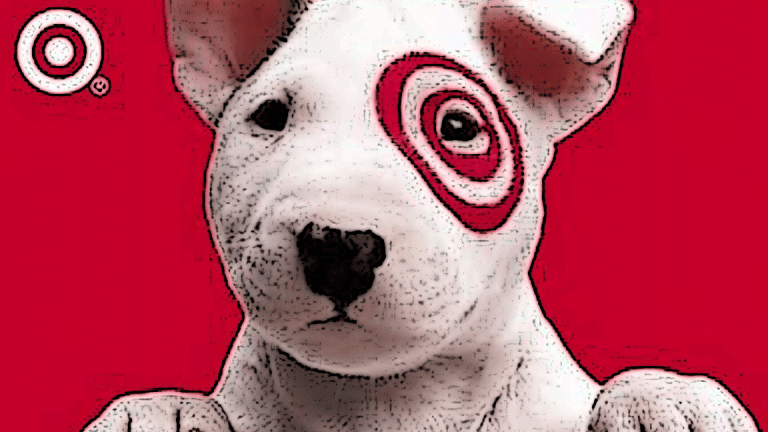 Target Gets Price Target Boost to $150 After Strong Third-Quarter Earnings
Target trades higher after a Raymond James analyst raises his price target on shares of the retailer to $150 from $130.
Target (TGT) was up slightly to $127 Thursday after an analyst at Raymond James raised his price target on shares of the retailer, one day after the stock hit a record high following the company's third-quarter beat of analysts' earnings expectations.
Analyst Matthew McClintock raised the target on the Minneapolis-based company to $150 from $130, while maintaining his strong buy rating, and noted that Target has now beaten the high end of its guidance for three straight quarters.
Target on Wednesday posted stronger-than expected third-quarter earnings and raised its full-year profit guidance.
"The three biggest takeaways from this quarter were 1) traffic, 2) apparel, and 3) gross margin," McClintock wrote in a note to investors. "Traffic gains of 3%+ (particularly on compares of 5%+) are exceptionally rare across the entire retail industry and are even more impressive given the company's size."
McClintock said that "it's very difficult to conceptualize the 10%+ comp in apparel for Target given the relative lack of anyone else in the industry doing double digit comps that we can think of with the sole exception of (Lululemon) (LULU) ."
"More importantly, this comp represents a massive sequential acceleration from just 5%+ last quarter, which provides us with confidence the
underlying trend likely will remain in Target's favor for at least the next several quarters," McClintock said.
In addition, the analyst said that stores made up 2.8% of the comp increase, up from the second quarter's 1.5% store comp contribution rate and "evidence that management's significant in-store efforts are gaining traction."
McClintock wrote that he expected share gains in key categories to accelerate as Target rolls out new private-label brands "and national brands seek out Target as a channel of distribution that is experiencing positive traffic."
The company's new Target Circle loyalty program will be another driver, McClintock said, "with 35 million guests already enrolled after just a few weeks on the market."