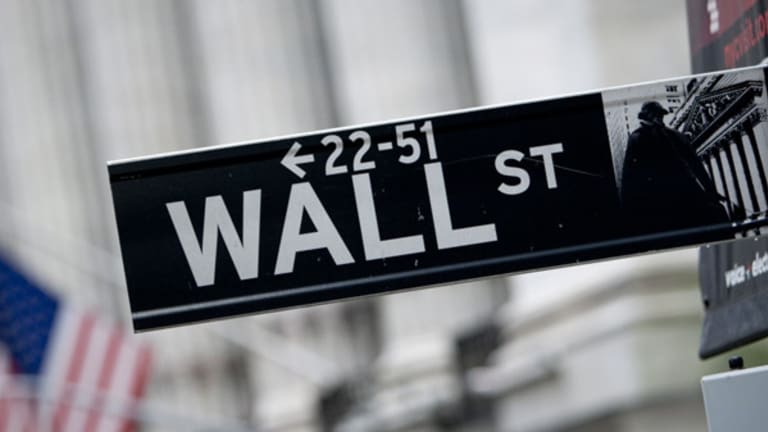 Talk of 'Blood in the Streets' Gives Portfolio Managers Buying Opportunities
Stocks fell on Friday in the wake of Britain's stunning vote to leave the European Union, affording buying opportunities for investors willing to jump into a decidedly uncertain market.
Stocks fell on Friday in the wake of Britain's stunning vote to leave the European Union, affording buying opportunities for investors willing to jump into a decidedly uncertain market.
Baron Rothschild, the 18th-century British financier, famously said that "the time to buy is when there's blood in the streets."
With the New York Stock Exchange and the Nasdaq tumbling on Friday in the wake of Britain's decision to leave the European Union, investors faced the prickly question of whether to jump into this market in search of stocks that have oversold, or wait out a period of uncertainty and turmoil likely to test their every ounce of patience.
While the Dow Jones Industrial AverageI:DJI fell as much as 538 points, stocks rebounded slightly, paring the decline to 392 points or 2.2%. By day's end, though, the Dow had dropped 611 points, or 3.4%. The S&P 500 IndexI:GSPC  finished 3.6% lower, erasing its 2016 gains to fall 0.3% in the red for the year. 
Nonetheless, the declines weren't unforeseen.
"The markets are doing exactly what you'd expect them to do," said Kevin Caron, a portfolio manager at Washington Crossing Advisors, a private client group at Stifel Nicolaus, which manages about $200 billion. "This is exactly what you'd expect: safe havens are up, some adjustment in the pound, an adjustment in equities -- and that's what we're seeing."
The initial drop in markets prompted some observers to fear that the Securities and Exchange Commission could be forced to implement "circuit breaker" measures to address extreme cases of market volatility. 
But by mid-morning, it appeared unlikely that market operators would be forced to turn to its "limit-up, limit-Down" mechanism created in May 2012 to stop trading in individual stocks or the board market, if prices moved too quickly outside of a specific price band. In such as case, a five-minute halt in trading would occur in an individual security if the percentage change exceeded 5%, 10% or 20% for individual stocks.
The declines, which drew halting headlines, prompted Michael Cuggino, who manages $3 billion in assets as president and portfolio manager of Permanent Portfolio family of Funds, to look for bargains rather than fear an uncontrollable plunge in equities.
"We've had circuit breaker stops before, so that's not that big of a deal," Cuggino said. said Cuggino in a phone interview from San Francisco. "As people digest the news, they may recognize that the impact on the U.S. in the immediate term, and even going forward, may not be as dramatic as it might seem right now. In fact, you might find out in hindsight that it turned out to be a pretty good buying opportunity."
Heading into the market open on Friday, observers contemplated the possibility that a sudden and sharp decline could trigger market-wide circuit breakers. Such trading-halts can occur if a major equity index falls by more than 7%, known as Level 1, 13%, or Level 2, and 20%, or Level 3. 
In the case that a Level 1 or Level 2 circuit breaker is triggered before 3:25pm in New York, trading would pause for 15 minutes. Yet if either of those levels are breached after 3:25pm, market-wide trading wouldn't be halted. A Level 3 trigger at any time of the trading, however, would force market operators to suspend activity for the remainder of that trading day.
Even as stocks fell following Britain's historic decision to exit the European Union, Carson took solace in knowing that the Dow had already added 336 points on the week. Despite Friday's decline, the week-long performance looked to be reasonable given that over the long term, investors are going to have to weigh yet another round of Euro-centered uncertainties.
"This isn't an enormous move," Carson said. "It's just an adjustment given that the vote came in differently than expected. But we've been looking for an opportunity to put money to work, and the market has been at record highs. You couldn't script this any better."
See full Brexit coverage here.