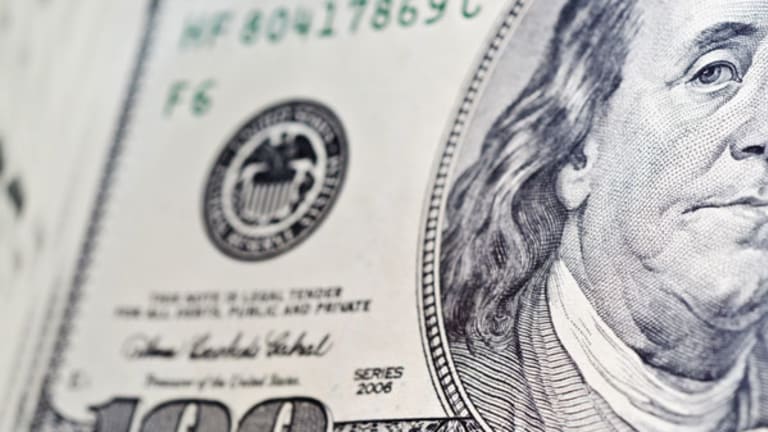 Taking Profits as Pricey Stocks Rely on Fed Juice
Few fund managers expect any change in Fed Reserve policy today but have grown increasingly concerned over rising stock valuations
NEW YORK (TheStreet) -- As stocks hit new highs after new highs and the Federal Reserve appears poised to maintain the central bank's stimulus plans, Kim Forrest, a senior equity analyst at Fort Pitt Capital Group, is instructing her team to take profits.
Forrest, who helps oversee $1.45 billion in funds, says the comparatively high valuation of most stocks is making it more difficult to buy equities.
"We're adding fewer new names as the [rally] is all due to multiple expansion," Forrest said in a phone interview, voicing concern on the lack of strong earnings growth to justify the market run. "We've been taking some profits off the table - as a value investor there are still bargains, but you have to be very careful about what you pay for a stock."
Forrest is one of many portfolio managers selling positions to lock-in profits while guardedly buying equities as valuations rise. The Standard & Poor Index trades at 16.7 times earnings, the highest level since May 2010, according to data compiled by Bloomberg.
"Earnings are ok and we are seeing a lot of momentum in the market [but] the rally is getting long in the tooth," Channing Smith, managing director at Capital Advisors said in a phone interview. "We are paring back some positions and it's become a lot more difficult to find good opportunities."Tulsa, Oklahoma-based Smith helps oversee $1.2 billion in funds under management.
Smith doesn't expect the Fed to change to its monthly purchases of $85 billion in securities given the disruption to the economy caused by the government shutdown and the slowing signals from key economic data issued in recent weeks. Smith says Fed stimulus is likely to continue at its current pace at least until December and mostly likely into early next year. The manager said he is focused on large cap blue-chip companies.
Bill Mann, chief investment officer at Motley Fool Asset Management and manager of the Epic Voyage Fund, says he is also holding more cash as they too suggest that its become harder to find good stocks at attractive valuations. Mann helps oversee $550 million in funds under management. 
David James, director of research at Ohio-based James Investment Research, said he's been adding to positions over the past six weeks, viewing the government shutdown as a temporary disruption.
"The indicators [various indicators of economic confidence] are still favorable, though not as favorable," he said. James helps oversee $4.5 billion in funds. "But short-term, we would not be surprised to see a sell-off," he added. Neither Mann nor James expect a change in Fed Reserve policy today.
--By Jane Searle in New York