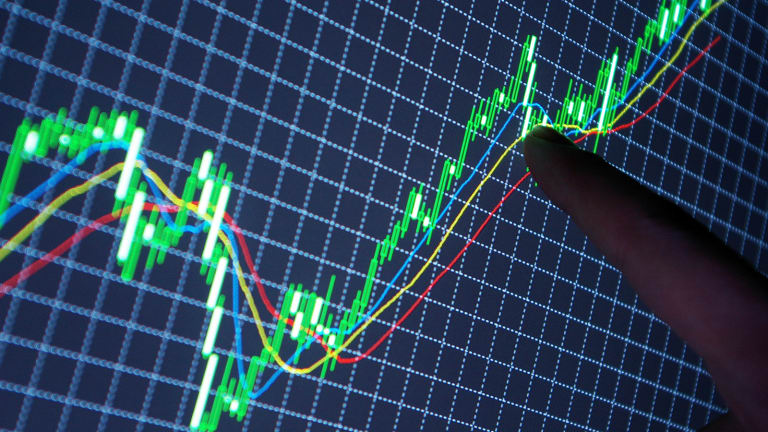 Survey by TheStreet Finds Deflation a Bigger Worry Than Inflation
Nearly four in five leading financial experts surveyed at the annual Camp Kotok gathering say that deflation is a bigger worry for the Federal Reserve than Inflation.
NEW YORK ( TheStreet) -- According to TheStreet's exclusive survey of economists, money managers and other members of the financial community, deflation is a far greater worry for the Federal Reserve than inflation. TheStreet polled market and financial experts at this year's Camp Kotok gathering, which is an annual meeting of financial experts in Grand Lake Stream, Maine. Seventy-eight percent said deflation is a bigger worry for the Fed than inflation.

Although most of those surveyed see falling prices as a problem, the majority of those polled, 55%, still expect the Federal Reserve will raise interest rates in September. Just last week, Dennis Lockhart, the President of the Federal Reserve Bank of Atlanta, said the economy is ready for an increase in short-term interest rates.
During Camp Kotok, attendees spend hours discussing issues such as when the Federal Reserve will raise rates, what's next for the markets, and what's holding back the pace of economic growth.
When asked what is the biggest threat to the U.S. economy, 29% responded that it is Washington policies or uncertainty. "The U.S. economy domestically looks to be in decent shape," said Donald Rissmiller, founding partner of Strategas. "There are a few things we have to get through. We have to get a budget.. We have to get through concerns about a government shutdown. But if we get through those domestic issues, really we should be looking abroad for some concerns."
Many economists mentioned China and Europe as potential risks. "I think the biggest risk of course is the disappointment in Asia, particularly in Chinese economic growth because there's the sense that the dollar will get very much stronger," said John Siliva, Chief Economist for Wells Fargo.
Respondents also cited insufficient corporate spending or investment and falling commodity prices as possible threats to economic growth.
Most of those polled by TheStreet believed that the steep drop in commodity prices provided the biggest economic surprise this year, and 55% believe weak pricing power will be the number one economic issue to impact corporate earnings over the next twelve months.
Meantime, the U.S. stock market is at risk for a correction over the next twelve months, according to the experts. Half of those surveyed believe it is "highly likely" that the U.S. stock market will have a correction over the next 12 months. Another 40% believe a correction is "somewhat likely."
TheStreet also asked which of the current presidential candidates' economic policies look most beneficial to the U.S. economy. There was great division and no consensus on this question, with several respondents answering "none of them."