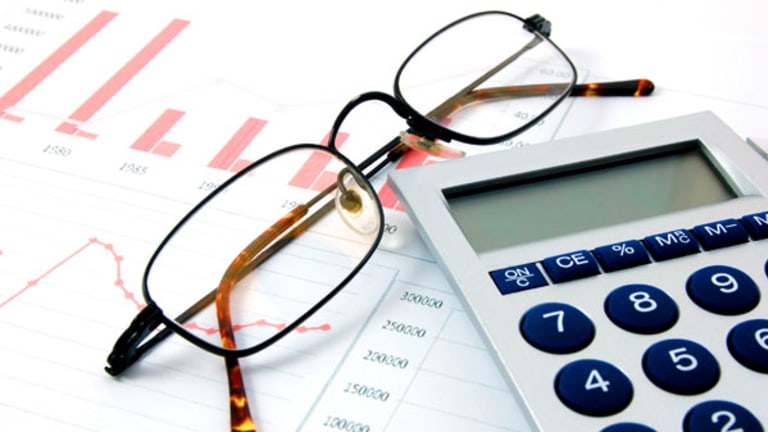 Summer Movie Stocks to Watch
Even with fewer and fewer people seeing movies in theaters, investment opportunities remain. Here's how to play the summer movies.
BOLTING LANDING, N.Y. (Stockpickr) -- Lions Gate (LGF) recently reported a much-worse-than-expected first-quarter loss. Analysts had expected a gain. There were numerous reasons for the loss. Needless to say, the theatrical movie business is not having a good year.
Someone asked me over on
, after I mentioned the poor summer box office and lack of compelling summer movies this year, if I had teenage daughters. I have two: One is 17, and the other is 20. They both like to go to movies. In fact, my 17-year-old works in a movie theatre and gets to go to movies with a friend for free. But this summer, she's seen barely any movies -- because there aren't any she
wants
to see.
The
are pitiful. The summer box office used to feed off of hot weather. That was, of course, before air conditioning was widely available and indoor shopping malls became a destination. Spending three hours at an air-conditioned movie used to be worth the price of admission, but it's no longer the most compelling way to beat the heat.
If there is one place that has experienced runaway inflation in a low-inflation economy, it has been the box office; adjusted to ticket-price inflation, things look even worse. According to the
Los Angeles Times
, in May, The National Association of Theatre Owners reported that the average ticket prices in the first quarter of 2010 were $7.95, up 8% from $7.35 in the same period last year. That's the largest year-over-year increase since the association started tracking quarterly ticket price data in 2001.
More and more people are opting to wait a few months and get movies on DVD through
Netflix
(NFLX) - Get Netflix Inc. Report
or rental kiosks such as
Coinstar's
(CSTR) - Get CapStar Financial Holdings Inc. Report
RedBox, a trend that is certain to continue. Furthermore, with the quality of original series, mini-series and movies that are now being produced for cable, the box office is losing its appeal. This gives balance to companies such as
Time Warner
(TWX)
, which also owns HBO, or
CBS
(CBS) - Get CBS Corporation Class B Report
, which owns Showtime. Unfortunately, Sumner Redstone left the Paramount movie studios in
Viacom
(VIA) - Get Via Renewables Inc. Report
when the company split Viacom from CBS, a move that I think, in retrospect, Redstone might regret.
After a rush to see 3-D movies in the winter, especially after the success of Avatar, produced by
News Corp
(NWS) - Get News Corporation Report
, moviegoers are shying away from 3-D movies. The novelty of 3-D may be wearing off, and consumers simply don't want to pay the extra $3 or more to see a movie in 3-D. Many theaters don't give you the choice of 2-D or 3-D, so they are walking away from 3-D-only offerings. I also think that 3-D televisions that are now on sale for home use are going to be a big bust. Smell-o-vision anyone?
So what does an investor or trader do?
I think that you have to avoid the movie houses such as
Regal
( RGL) and
Cinemark
(CNK) - Get Cinemark Holdings Inc Inc. Report
.
IMAX
(IMAX) - Get Imax Corporation Report
had a tremendous spurt of growth, as 3-D movies hit the screens in late 2009 and early 2010, but I am expecting forward growth rates to contract dramatically. You can trade IMAX if you can potentially catch a hot film, but otherwise, I would not invest in IMAX. Another stock to avoid is
Sony
, which not only produces movies but has made a bet on 3-D home television and Blu-ray technologies.
The large more diversified companies such CBS, Time Warner and
Walt Disney
(DIS) - Get The Walt Disney Company Report
have been cleaning up their balance sheets, have been selling or spinning off underperforming or noncore assets and are not reliant on a single mega-hit. The mega-hits for these companies are what helps to differentiate between a good and excellent quarter. Disney's latest sequel to the Toy Story series,
Toy Story 3
, which may be the only worthwhile 3-D movie this summer, was released in mid-June. It could help boost Disney's results in the second and third quarters this year from a box office perspective and in future quarters when home rental and disk versions are released.
The best plays are going to come from Netflix and Coinstar, which offer low-cost video rental and digital streaming movies. Both of these companies are on the leading edge of these technologies and are at the cusp of generating longer-term above-average earnings growth rates. Just this week, Netflix
announced an agreement
through which its members can instantly watch an array of new releases and library titles from Epix streamed over the Internet. Movies from the multi-year deal will begin streaming from Netflix on Sept. 1 and include movies from Paramount, Lionsgate and
MGM
(MGM) - Get MGM Resorts International Report
, which are partners in Epix.
-- Written by Scott Rothbort in Bolton Landing, N.Y.
RELATED LINKS:
>>Exploring Oil & Gas Investment Opportunities
>>Stocks Brian Rogers Is Buying
>>Dividend Stocks: Murphy Oil, Yamana Gold
Follow Stockpickr on
and become a fan on
Facebook.
At the time of publication, Rothbort was long Coinstar stock and calls, although positions can change at any time.
Scott Rothbort has over 25 years of experience in the financial services industry. He is the Founder and President of
, a registered investment advisor specializing in customized separate account management for high net worth individuals. In addition, he is the founder of
, an educational social networking site; and, publisher of
The LakeView Restaurant & Food Chain Report
. Rothbort is also a Term Professor of Finance at Seton Hall University's Stillman School of Business, where he teaches courses in finance and economics. He is the Chief Market Strategist for The Stillman School of Business and the co-supervisor of the Center for Securities Trading and Analysis.
Mr. Rothbort is a regular contributor to
TheStreet.com's RealMoney Silver
website and has frequently appeared as a professional guest on
Bloomberg Radio
,
Bloomberg Television
,
Fox Business Network
,
CNBC Television
,
TheStreet.com TV
and local television. As an expert in the field of derivatives and exchange-traded funds (ETFs), he frequently speaks at industry conferences. He is an ETF advisory board member for the Information Management Network, a global organizer of institutional finance and investment conferences. In addition, he is widely quoted in interviews in the printed press and on the internet.
Mr. Rothbort founded LakeView Asset Management in 2002. Prior to that, since 1991, he worked at Merrill Lynch, where he held a wide variety of senior-level management positions, including Business Director for the Global Equity Derivative Department, Global Director for Equity Swaps Trading and Risk Management, and Director for secured funding and collateral management for the Global Capital Markets Group and Corporate Treasury. Prior to working at Merrill Lynch, within the financial services industry, he worked for County Nat West Securities and Morgan Stanley, where he had international assignments in Tokyo, Hong Kong and London. He began his career working at Price Waterhouse from 1982 to 1984.
Mr. Rothbort received an M.B.A., majoring in Finance and International Business from the Stern School of Business, New York University, in 1992, and a B.Sc. in Economics, majoring in Accounting, from the Wharton School of Business, University of Pennsylvania, in 1982. He is also a graduate of the prestigious Stuyvesant High School in New York City. Mr. Rothbort is married to Layni Horowitz Rothbort, a real estate attorney, and together they have five children.