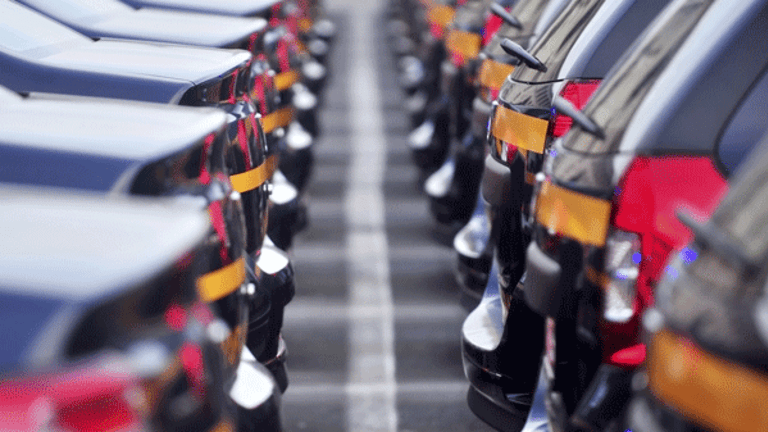 Subprime Auto Loans Sing Like the Canary in the Feel-Good Economy's Coal Mine
Auto inventory glut leads to plant shutdowns in 2017.
Editors' pick: Originally published Jan. 27.
The auto industry enjoyed record sales in December, but delinquent subprime auto loans are making a comeback, spiking to their highest levels since the depths of the Great Recession, according a December report from the New York Federal Bank of Reserve.
Marketing research firm JD Power & Associates attributed December's boffo results to deep dealer discounts of about $3,542 per vehicle, recalling incentives not seen since the Great Recession.  
At the same time, the auto industry has moved to shutter plants in Rust Belt states in January to deal with an oversupply of autos. 
An increase in overall auto borrowing has been a trend in the last six months. Experian Automotive reported that all outstanding auto loan balances passed the $1 trillion mark, reaching $1.027 trillion by the end of the 2016 second quarter.
Concern is growing that the industry's near record sales of the last few years is being supported partly by potentially dodgy loans. This comes at a time when the unemployment rate has fallen and the larger economy has improved. But there are warning signs here as well. The New York Fed found that total household debt jumped to $12.35 trillion in the third quarter, an increase of $63 billion over the second quarter.
"Originations of auto loans have continued at a brisk pace over the past few years, with 2016 shaping up to be the strongest of any year in our data, which begin in 1999," said Andrew Haughwout, a senior vice president at the New York Fed and an author of the December report on household debt and credit. That report, however, noted that loans to borrowers with credit scores below 620 that are 90 days delinquent on their loans has climbed for two and a half years over ten consecutive quarters.
The New York Fed found that of the entire auto loan market, only 6% were subprime auto loans made by banks or credit unions while a third--33%--were subprime loans made by finance companies, running the gamut from lightly regulated local and regional lenders to Toyota Financial Services and Ford Credit, meaning the car companies have some skin in the subprime game.
Despite the December surge, demand for light vehicles--everything from high-end SUVs and pick-ups to econoboxes--is in an overall decline after seven years of growth. According to the U.S. Department of Commerce, dealer sales fell 0.5% in November over the previous month. Manufacturing output dropped 2.3% in October, the first reduction in six months. Higher gas prices in 2017 will not be a tonic for new car sales.
The Big Three U.S. automakers stated that they are shutting down some factories for up to three weeks in January to clear out inventory.  That won't make it easier for people with delinquent loans on older cars to trade up to newer models. All of the Big Three automakers have instituted rolling plant closures. Among them were the shutdown of Ford's Kansas City, Mo. on the first week in January. GM is closing five U.S. plants next month, including the Hamtramck/Detroit facility that makes Chevy Volts, Impalas, the Cadillac CT6 and the Buick LaCrosse. A little over 10,000 workers are expected to be idled. Strong December sales are not expected to alter the plan.
The Detroit News reported on Dec. 18 that the backlog in Michigan, Kentucky, Ohio and elsewhere has left GM with nearly 900,000 unsold trucks, cars and cross-overs, the largest number since the Great Recession.
Both GM and Chrysler have said in press releases that they may not be able to meet expenses after December without money from the Federal government,--less than seven years after both companies were rescued from bankruptcy by Uncle Sam during the Great Recession.