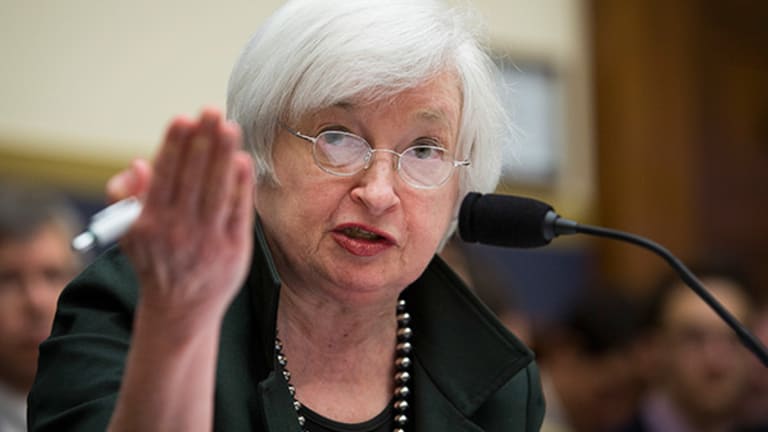 Strong Dollar Unlikely to Delay Fed's December Rate Hike, Says Analyst
'This is a Fed that wants to hike interest rates,' said David Lebovitz, global markets strategist at J.P. Morgan Asset Management -- regardless of the broader currency impacts.
The Federal Reserve is on track to raise short-term interest rates in December, despite the dollar's strength and the likelihood of more economic stimulus efforts in Europe.
"This is a Fed that wants to hike interest rates," said David Lebovitz, global markets strategist at J.P. Morgan (JPM) - Get JPMorgan Chase & Co. Report Asset Management, based in New York. 'We are looking for more stimulus from the European Central Bank, and I wouldn't be surprised to see the dollar appreciate against the euro if the ECB expands its stimulus in December," referring to that bank's meeting next week.
But don't get fooled by the dollar's rise in recent weeks. Currency markets are forward-looking. "A lot gets priced in before news is actually announced," he said, "and I almost wonder if some of the strength we've seen recently [in the dollar] is a little bit of 'buy the rumor and sell the news.''"
While the dollar could strengthen further in the wake of an ECB announcement of more stimulus, the jury is still out as to what the dollar will do when the Fed announces a rate hike in the not too distant future, said Lebovitz.
"We think that the pace of appreciation in the dollar will be more modest going forward, giving the Fed the wiggle room they need to get monetary policy back toward normal," he said.
Aside from a strengthening dollar, a weak November jobs report and falling oil prices (as terror threats stemming from Middle East turmoil grow across the globe) are among the potential items that could derail a December rate hike. "That being said, we do think the Fed will hike rates before the end of the year, and if they are given the opportunity, they'll go ahead and do so," Lebovitz said.
Adding fuel to the Fed's rationale for moving rates off their crisis-era levels was another sign of consumer strength in Tuesday's second estimate of third-quarter gross domestic product: According to the Bureau of Economic Analysis, consumption rose 3%. 'While that's down a little bit from the prior quarter, the consumer is looking very healthy," he said.
Consumer spending drives two-thirds of GDP.