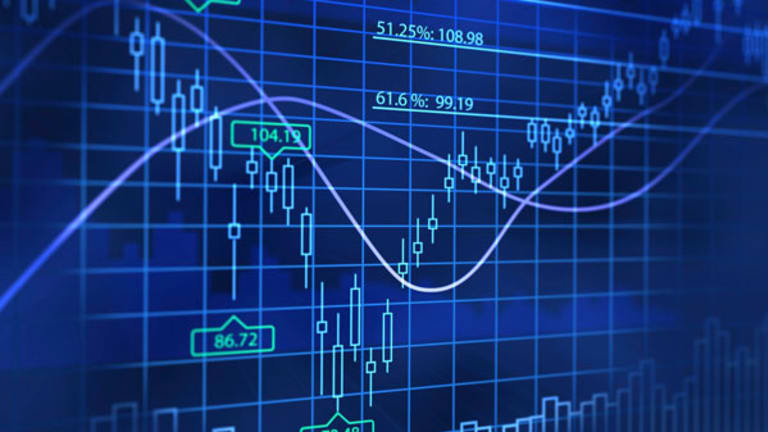 Stomp the S&P With 5 Hated Stocks Ready to Pop
These heavily shorted stocks could get squeezed much higher on any positive catalyst.
BALTIMORE (
) -- When emotion and investing converge, it can create some profitable opportunities. A perfect example comes from the stocks that "everyone" hates.
Investors hate stocks for different reasons. Maybe they lost money trading that ticker in the past; maybe they hate the company's products; maybe they hated working there. Regardless of what fuels it, hate is a powerful emotion in the markets -- most often because it's misplaced -- and not surprisingly, we have a way of gauging it.
>>5 Rocket Stocks You Should Buy as Stocks Drop
When I say that investors "hate" a stock, I'm talking about its short interest. A stock with a high level of shorting indicates that there are a lot of people willing to bet on a decline in its share price -- and not many willing to buy. But my research shows that that's historically been a pretty good gain indicator.
Going back over the last decade, buying heavily shorted large- and mid-cap stocks (the top two quartiles of all shortable stocks by market capitalization) would have beaten the
by 9.28% each and every year. That's some material outperformance during a decade when decent returns were very hard to come by.
It's worth noting, though, that market cap matters a lot -- short sellers tend to be right about smaller names, with micro-caps delivering negative returns when the same method was used.
Today, we'll replicate the most lucrative side of this strategy with a look at five big-name stocks that short sellers are piled into right now. These stocks could be prime candidates for a short squeeze in 2013.
>>5 Earnings Stocks the Bears Love to Hate
In case you're not familiar with the term, a "short squeeze" is the buying frenzy that ensues when a heavily shorted stock starts to look attractive again to investors, causing share price to skyrocket. One of the best indicators of just how high a short-squeezed stock could go is the short interest ratio, which estimates the number of days it would take for short-sellers to cover their positions. The higher the short ratio, the higher the potential profits when the shorts get squeezed.
Naturally, these plays aren't without their blemishes -- there's a reason (economic or otherwise) that these stocks are hated. But for investors looking for exposure to a speculative play with a beefier risk/reward tradeoff, the data tells us that these could be powerful upside plays for the coming year.
Without further ado, here's a look at our list of
large-cap short squeeze opportunities
.
>>5 Stocks Poised for Breakouts
Johnson & Johnson
It may seem surprising that a staid blue-chip name such as
Johnson & Johnson
(JNJ) - Get Free Report
could top off our list of hated stocks, but investors are piling in against this stock right now. As I write, JNJ's short interest ratio comes in at 10.7, which indicates that it would take more than two full weeks of buying pressure for shorts to exit their bets under current volume levels. That makes this $215 billion health care company a prime candidate for a short squeeze this year.
>>5 Dow Dogs That Could Stomp the Market in 2013
Johnson & Johnson may be best known for its prolific line of consumer medical products, such as Band-Aid bandages and baby shampoo, but its business also includes more complex pharmaceuticals and medical devices as well. In fact, that's a big part of JNJ's big short interest right now, with investors anxious about the pharma industry as a whole thanks to looming patent losses.
But JNJ is one of the best-positioned pharma firms, so its biggest source of profitability isn't in much peril. Meanwhile, the other business units provide stellar diversification in what's already a defensive industry.
Financially, Johnson & Johnson is in stellar shape. The firm carries a $21 billion cash position on its balance sheet, with around $5 billion of that sticking around net of total debt. That gives JNJ plenty of financial security in 2013, and it helps to secure the firm's 3.1% dividend payout right now.
Expect shares' 12.5% rally year-to-date to carry on to the second quarter.
Infosys
Indian IT outsourcing firm
Infosys
(INFY) - Get Free Report
provides a bevy of business solutions, ranging from consulting to coding to enterprise IT integration. In the early 1980s, the firm existed simply to lure large Western companies with the promise of significantly cheaper IT work, but today Infosys has established a more robust economic moat with its 775 corporate customers. By focusing on expertise-driven businesses such as consulting, INFY has managed to justify higher-end pricing for its services -- and it's driving higher-end net profit margins in kind.
>>5 Toxic Tech Stocks You Should Sell in March
A skilled workforce of low-cost Indian programmers and consultants gives the firm pricing that competitors at home can't match, alongside expertise that's not easily recreated by other Indian firms. Infosys' primary business is still application development and maintenance -- or more specifically, helping its customers trim some of the costs associated with hiring high-salary IT programmers and developers at home. As long as the firm keeps delivering high quality code with limited frustrations, it should have little difficulty holding onto its customer Rolodex.
Even so, investors hate this stock right now. INFY's short interest ratio currently matches Johnson & Johnson's at 10.7. Despite that, the firm's debt-free balance sheet and attractive business should start shaking off more short sellers in the near-term. That should create good conditions for a short squeeze in 2013.
ASML Holding
Dutch semiconductor firm
ASML Holding
(ASML) - Get Free Report
is one of the leading photolithography firms in the world, providing customers with a key tool used to manufacture complex integrated circuits. ASML has seen its share price ebb more than flow over the last few years, as investors fled from firms in the semiconductor industry. Today, that's translated into a short interest ratio of 11.4 for the company.
ASML's photolithography tools are used to expose the circuit patterns on the physical chips, a critical step of the process of making semiconductors, and one that manufacturers are willing to pay a premium for if it gets them the technical expertise to fit more on a single chip. The chipmaking business is relatively small, and relationships matter. Because ASML has pre-existing relationships with mammoth chipmakers like
Intel
(INTC) - Get Free Report
, it's able to focus its R&D spending in the areas that its biggest customers value.
The chip business is extremely cyclical, and the recent downturn in the industry is providing a key opportunity for semiconductor manufacturers to retool and enhance their technical abilities, which bodes well for ASML in the near-term. This $21 billion firm boasts a well-positioned balance sheet and industry forces that look likely to become tailwinds. Continuing price performance should shake out short sellers well before those cyclical factors kick in.
Fastenal
The past six months have brought with them some stellar performance from industrial supplier
Fastenal
(FAST) - Get Free Report
. Shares of the $15 billion firm have climbed more that 15% over that time period, vs. gains of just 9% from the S&P 500. But that hasn't changed short sellers' opinions of the stock. As I write, Fastenal sports a short interest ratio of 13.1.
Fastenal's biggest benefits are its huge geographic footprint and a catalog that boasts more than 410,000 types of fasteners and more than 585,000 maintenance and repair products. In the hugely fragmented industrial supply business those factors keep Fastenal's abilities head and shoulders above smaller firms, and they give FAST the ability to wrangle lucrative national accounts for larger customers. Even with those attributes, industrial supply is still very fragmented, and Fastenal has growth opportunities if it can tuck-in smaller successful rivals into its business through acquisitions.
Financially, Fastenal is yet another firm that sports a spotless balance sheet position. While the company only carries around $80 million in cash on its balance sheet, it's also debt-free. That means that this firm doesn't have as many financial obligations to weigh down its returns each quarter. As the industrial sector continues to heat up, so too should Fastenal's profitability. Short sellers beware.
M&T Bank
Last up is
M&T Bank
(MTB) - Get Free Report
, a $13 billion regional banking name that's rallied 20% alongside the rest of the financial sector in the last year. M&T is an attractive name because of how it entered the financial crisis of 2008 -- and how it exited the crisis. The firm came into 2008 with a huge retail and commercial banking business, a healthy loan book and a high level of profitability. It exited the crisis with a bigger banking business, a healthier loan book and even more profitability. By remembering that it was, in fact, a bank M&T avoided some of the riskier bets that left peers in shambles over that same period.
Even though the low-interest-rate environment that's being promulgated by the Fed is creating challenges for MTB, the bank has been making up for it by increasing volume in recent quarters, particularly in its commercial loan book. With a foothold on a lucrative (albeit competitive) market in the mid-Atlantic, the firm should be able to grow in pace with the broad economy in 2013.
In the meantime, it's paying out a 2.7% dividend yield, an impressive payout for a banking stock. While a short interest ratio of 12.7 indicates that short sellers are betting against this stock en masse, the fact that it would take almost three weeks of buying pressure for shorts to exit their bets makes for a solid short squeeze opportunity here. This bank's lack of missteps isn't a reason to bet that it's due for one and short shares -- it's a reason to be a buyer.
To see this week's short squeezes in action, check out the of
Foreign Short Squeezes portfolio
on Stockpickr.
-- Written by Jonas Elmerraji in Baltimore.
RELATED LINKS:
>>2 Mining Stocks You Might Want to Unload
>>5 Bug Stocks to Trade (or Not)
>>5 Stocks Set to Soar on Bullish Earnings
Follow Stockpickr on
and become a fan on
Facebook.
At the time of publication, author had no positions in stocks mentioned. Jonas Elmerraji, CMT, is a senior market analyst at Agora Financial in Baltimore and a contributor to
TheStreet
. Before that, he managed a portfolio of stocks for an investment advisory returned 15% in 2008. He has been featured in
Forbes
,
Investor's Business Daily
, and on
CNBC.com.
Jonas holds a degree in financial economics from UMBC and the Chartered Market Technician designation.