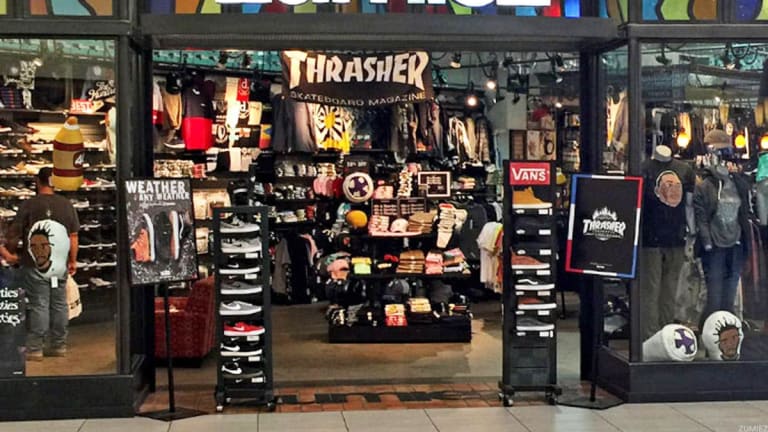 Zumiez Jumps More Than 7% After Raising Guidance, EPS Forecast
The shoe retailer posted strong sales numbers for December. The stock is climbing Thursday.
Christmas came just in time for Zumiez Inc. (ZUMZ) .
The company raised its guidance and expects its earnings per share to increase between $1.08 and $1.10 from between $1.02 and $1.08 after the company posted strong sales numbers from the holiday season, according to a company press release.
Zumiez closed up $1.62, or 7.62%, at $22.89 a share Thursday after the apparel company announced it's net sales number increased 2.9% to $164.4 million, up from the $160 million it posted a year ago in the same five-week period.
The retailer, which operates more than 700 stores in four different countries, anticipates it will have 3% sales growth for the fourth quarter, which is a slight increase from the 0-2% it planned for originally.
Christopher Work, the company's CFO, said strong transaction numbers drove the surprise growth in sales with its shoe line being the best sellers followed by its men's apparel.
Zumiez shares have fluctuated over the past year, rising as high as $31.25 a share back in September but also has traded as low as $17.88 just recently in December. The company's stock has barely fallen less than 1% over the past year overall, though.