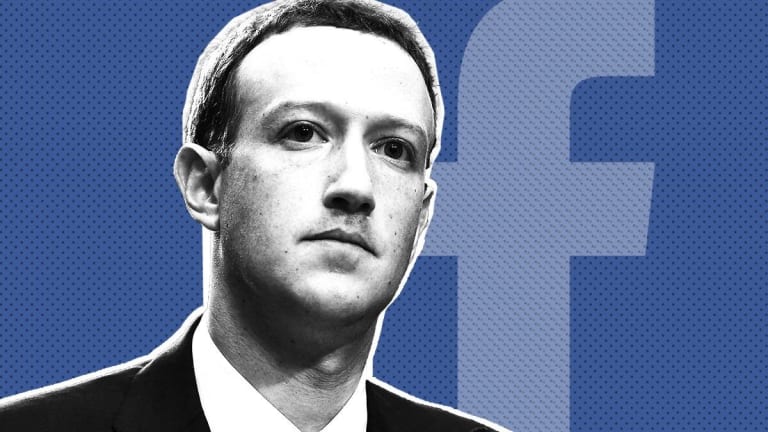 Facebook's Mark Zuckerberg Pushes Back on Antitrust Talk
In an interview, Zuckerberg argued that Facebook's size helps, not hinders, progress on security and other issues.
Is Facebook (FB) - Get Free Report too big? Big surprise: CEO Mark Zuckerberg thinks not. 
In an interview on Wednesday evening at the Aspen Ideas Festival, Zuckerberg told an audience that he welcomes regulation on several fronts but that breaking up Facebook isn't the answer to many of the complaints surrounding the tech giant's influence on society. Facebook shares were rising 0.8% to $189.16 on Thursday morning and are up 44% year to date. 
In a wide-ranging conversation that included election interference, privacy, content moderation and other issues, Zuckerberg said that he would embrace government oversight to address some of them.
He cited data privacy as one area where stronger regulation is needed, and election integrity as another. He called out the Honest Ads Act, a proposed law that would extend rules on disclosures in political advertising to the internet, as "a good floor" for improving elections and potentially mitigating foreign interference. And he said that privacy-related oversight at the federal level is needed to establish "a consistent experience" across all the internet services people use, not just Facebook.
Facebook's handling of false or offensive content -- an issue thrust into the spotlight when a doctored video of House Speaker Nancy Pelosi circulated for days -- is a murkier issue. 
Zuckerberg admitted that in the Pelosi circumstance, Facebook's internal controls over harmful content weren't "executed" properly. 
"It took awhile for our systems to flag that and fact checkers to rate it as false," he said, saying the process took more than a day and that the video spread far and wide by that point. 
Zuckerberg twice noted that Facebook now invests more in "safety and security" on the platform than it earned in revenue when it first went public in 2012. (Facebook made roughly $5 billion in annual revenue in 2012, compared to roughly $55 billion in 2018.)
Facebook is facing regulatory pressure on multiple fronts, both in the U.S. and elsewhere.
Along with Alphabet (GOOGL) - Get Free Report , Amazon (AMZN) - Get Free Report and Apple (AAPL) - Get Free Report , the social media conglomerate is a target of a sweeping antitrust probe by the Department of Justice and the Federal Trade Commission. The FTC is also expected to fine Facebook as much as $5 billion for privacy violations related to the Cambridge Analytica scandal. In Europe, Facebook is facing several investigations tied to GDPR compliance, with Ireland's Data Protection Commission, the default GDPR enforcement body in Europe, weighing a penalty of up to $2.2 billion for a password leak. 
But breaking up Facebook or forcing it to unwind certain mergers, as has been suggested by presidential hopeful Sen. Elizabeth Warren, isn't the answer -- according to Zuckerberg. 
"Breaking up these companies wouldn't make any of those problems better," he said, referring generally to election meddling and harmful content. "We have an ability, because we are a successful company and so large, to build these systems...[and] have it apply to Facebook and Instagram and WhatsApp and Messenger."
He argued that Twitter (TWTR) - Get Free Report , Reddit and Alphabet's YouTube are smaller and still suffer from many of the same problems that Facebook does around unsavory content and bad actors, and also dismissed the idea that Facebook's history of buying up smaller players in social media has diminished innovation. 
"It would be hard to make the factual case that there would have been more innovation had we not bought Instagram," he added. 
Facebook, Alphabet, Amazon and Apple are holdings in Jim Cramer'sAction Alerts PLUS Charitable Trust Portfolio. Get in on our July 4th Sale and save 57% off your membership! Click here to save.