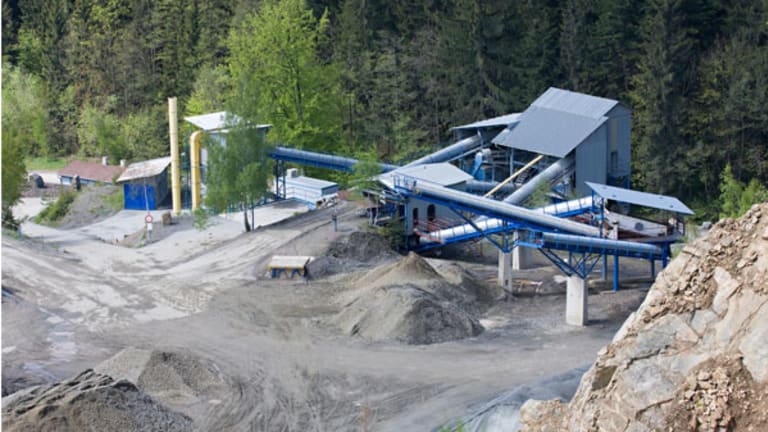 NEW YORK (
) -- The gold standard debate is now back on the table thanks to recent comments in the
Financial Times
from Robert Zoellick, president of the World Bank.
With a global currency war front and center at the Group of 20 meeting this week in South Korea, Zoellick raised the possibility of a gold standard.
Zoellick said that the world needs a "Bretton Woods II," which would be a global "cooperative monetary system" involving multiple currencies like the dollar, euro and yen, and also gold. Zoellick said gold should be used as an "international reference point of market expectations about inflation, deflation and future currency values." Zoellick says that gold is not just old money but that markets are using the metal as a viable alternative to paper currencies.
Bretton Woods was established after World War II to repair the fiscal damage by forming the International Monetary Fund and the International Bank for Reconstruction and Development. The agreement forced countries to adopt a gold standard, which President Nixon abandoned in 1971, leaving the U.S. dollar to become a world reserve currency instead.
Zoellick's call for some type of gold standard underlined the argument that gold is a viable form of money, but was of little help to gold prices. Kitco's gold index was showing the spot price down $4 and December's futures contract on the Comex was losing more than $6 an ounce Monday.
Video: Gold Fundamentals Intact >>
Many analysts argue that a gold standard simply doesn't work because a reserve currency needs to be able to grow and gold's tight global supply prevents it from doing so.
Jon Nadler, senior analyst at Kitco.com, says "a return to the 'good old days' is not only improbable, but also implausible ...
it would in fact guarantee an immediate global plunge into economic dark ages."
A strict gold standard would curb the amount of money printing and currency manipulation that is currently angering worldwide economies right now, but it would also strip countries' ability to jump-start growth.
Since March 2009, when the
Federal Reserve
announced its $1.7 trillion bond purchase program, the
Dow Jones Industrial Average
has rallied 58%. There were a variety of factors which contributed to this stock market bounce, but the Fed's ability to pump money into the system is one of the most lauded.
The U.S. currently holds 8,133.50 tons of gold in its reserves which at today's price would be $361 billion. Zoellick acknowledged that any kind of currency cooperation would take time, "but we need to begin."
--
Written by Alix Steel in New York.
>To contact the writer of this article, click here:
Alix Steel
.
>To follow the writer on Twitter, go to
.
>To submit a news tip, send an email to:
.
Readers Also Like:
>>3 Ways Companies Try to Trick Investors: Opinion
Disclosure: TheStreet's editorial policy prohibits staff editors and reporters from holding positions in any individual stocks.