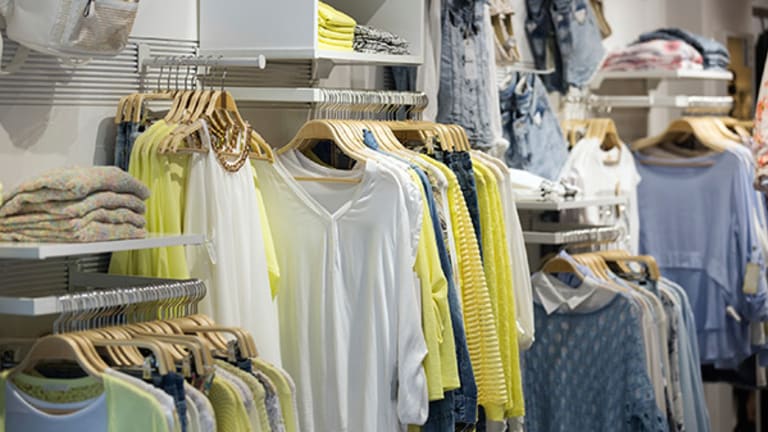 Zara Owner Inditex to Focus on Online, Flagship Bricks-and-Mortar Stores
The fast-fashion retailer uses in-store deliveries and returns to drive customer footfall.
Spanish retailer Inditex  on Wednesday made fashion victims out of many of its main competitors with forecast-busting first-quarter data and news of rising same-store revenue.
The owner of mall-mainstay Zara saw net profit surge to EUR554 million ($621 million) in the first quarter, compared with EUR521 million in the same time period last year, as sales rose to EUR4.88 million. Analysts were expecting a net profit of EUR547 million on sales of EUR4.84 million. First-quarter sales were up a stellar 12%. And in local currencies that growth rose to 17%.  
The figures came as Swedish rival H&M released disappointing second-quarter sales figures, with analysts citing Zara as its key challenge.
Zara accounts for two-thirds of Inditex's sales. Chairman and CEO Pablo Isla on an analysts' call today said the sales increase was driven by strong same-store sales in all geographies.
He attributed the retailer's success compared with competitors to the "strong execution" of its business model. Over the past couple of years, the company has been working to ensure that its physical and digital stores operate seamlessly together.
Inditex has also been been rolling out its business model globally. At its core that involves tip-top logistics, European manufacturing for domestic markets, and new collections hitting the stores throughout the season.
"We are in a unique position to be able to fully integrate our stores and digital to better meet the demand of our customers," Isla said, adding that the integration is getting stronger and stronger.
The company is also rolling out initiatives that include being able to pick up - or return - online purchases at its stores. "This is something that is very important for us and for so many people seeing our product online and coming into the stores and the possibility of buying online from the stores. This full integration is important," Isla said.
So important is the digital aspect that whenever they look at new initiatives both the online and physical options need to be considered.
The company is also reconsidering its brick-and-mortar philosophy, focusing on building larger, flagship stores in prime real estate locations. The retailer recently unveiled its new Soho store in New York. It has estimated that retail space growth will fall to 6% to 7% from 8% to 10% over the next couple of years.
The company is, however, facing currency headwinds due to the rise of euro against other currencies. The company continues to produce much of its stock in Spain and Portugal.
Analysts at Mirabaud said, "Inditex has had a huge negative currency translation effect ... due to the weakness of several currencies (Turkish lira, Brazilian real, Russian rouble, Mexican peso ...) against the euro."
This is tightening gross margins but the retailer is responding by reining in operating expenses.
Inditex shares were recently up 4.4% at EUR29.22.