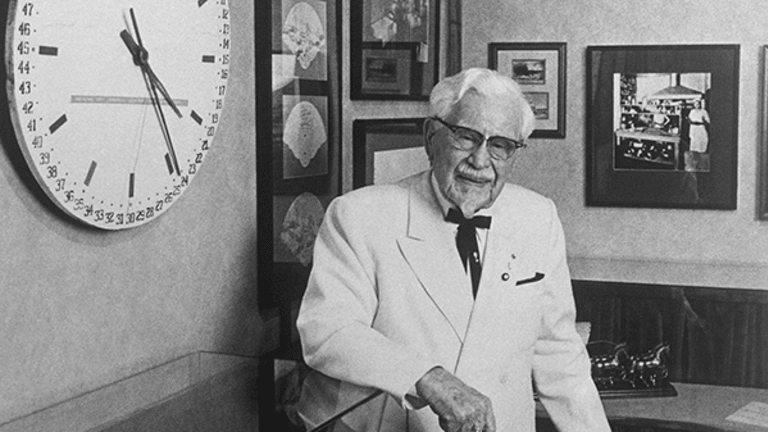 Yum Brands' KFC Hires Actor Rob Lowe as Latest Colonel Sanders
Actor Rob Lowe will don a white suit and a fake beard as he portrays KFC founder Colonel Sanders in new commercials.
Those annoying Kentucky Fried Chicken commercials that feature actors portraying the fast food chain's founder, Colonel Sanders, just hired Rob Lowe to take on the role.
Best known for his parts St. Elmo's Fire, The West Wing, and Parks and Recreation, Lowe was brought on in time for the launch of the Yum Brands (YUM) - Get Yum! Brands, Inc. (YUM) Report owned chain's Zinger spicy chicken sandwich.
"My grandfather was the head of the Ohio chapter of the National Restaurant Association in the 1960s and took me to meet Colonel Harland Sanders when I was a kid," Lowe said in a statement, according to Fortune. "It was a big deal. I thought this would be a nice homage to both Colonel Sanders and to my grandfather."
(What will move markets this quarter and how should investors position themselves ahead of time? Jim Cramer sat down with four of TheStreet's top columnists recently to get their views. Click here to listen to his latest Trading Strategies roundtable with them and read their advice for stocks, bonds, forex and gold.)