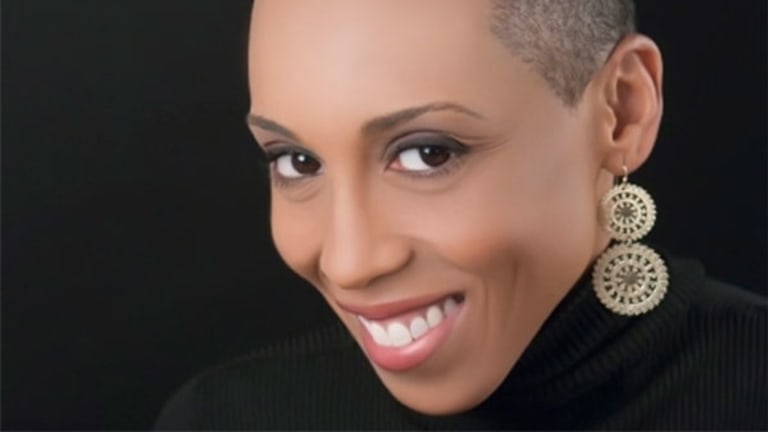 Young Readers Are a Growing Breed - Best-Selling Author's Tips
Andrea Davis Pinkney, vice president and executive editor of Scholastic, chats about books for young readers and tips for new writers with TheStreet's Cherella Cox.
NEW YORK (TheStreet) -- TheStreet winds down its coverage of Black History Month with a special three-part feature on Andrea Davis Pinkney, vice president and executive editor of Scholastic, where she acquires and publishes the popular books you see in bookstores. Pinkney has also written more than 30 books for young people, many of which have made TheNew York Times bestseller list.
The upshot: Young people are reading -- via e-books and print -- and they (and their parents) want more. With the popularity of series like The Hunger Games and The 39 Clues, the market for books for young readers is expanding and diversifying.
"We're seeing more books in which African American characters are part of the mix, not just sidekick characters. At Scholastic (SCHL) - Get Free Report, we just published a great book for teenage girls -- Tales From My Closet, by Jennifer Moses, about a group of girls growing up in suburban New Jersey. The characters come from many backgrounds. One of the main characters -- whose story plays a key role in the novel's outcome -- is African American.
Brian, Andrea, Dobbin and Chloe -- The Pinkneys
In our first installment above, Young Readers Crave Good Books, we look at more books for young readers, and find out what's next for the author.
On Saturday, don't miss our second video, Tips for New Writers, in which Pinkney lends advice to new novelists and explains how she spots the winners.
Finally, on Sunday, watch Are Children Watching Too Much TV? -- our third installment, which takes a closer look at the Pinkneys. Here the author shares her legacy as a wife and mom, and advises on the daily balance all young readers need.
Disclosure: TheStreet's editorial policy prohibits staff editors and reporters from holding positions in any individual stocks.