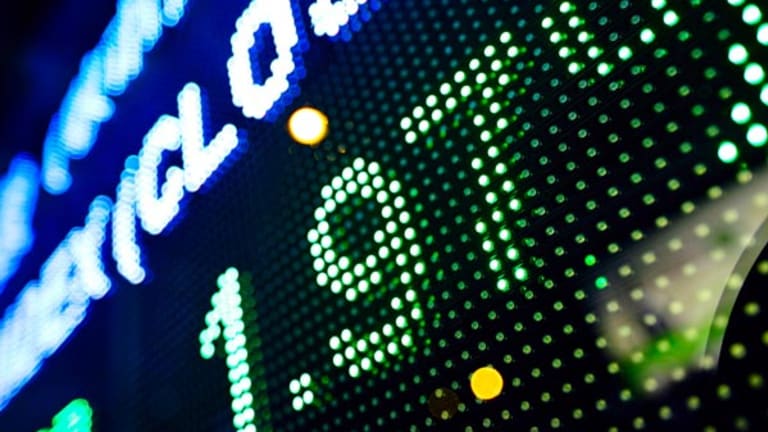 You Said It: Is Mark Zuckerberg the New Steve Jobs?
We asked readers on Facebook whether the company's CEO could become the next Steve Jobs. Here's what you said.
NEW YORK (TheStreet) -- Facebook upcoming initial public offering has put the company's young CEO in the spotlight. We asked readers on Facebook if Mark Zuckerberg could become the next Steve Jobs or Bill Gates, the tech visionaries behind Apple (AAPL) - Get Apple Inc. Report and Microsoft (MSFT) - Get Microsoft Corporation Report.
Here's what you said:
: "I am not certain he is either. I think a lot of people confuse his luck with skill. If I had to compare him to Jobs or Gates only, he matches Gates more than Jobs."
: "No. Steve Jobs hit the lottery 6 times. Mark did once. And Bill did zero times."
: "Neither. He didn't start this with same intuition and vision as Jobs and Gates."
: "Nope. He's the first Zuckerberg. Done. Jeans don't make him Jobs."
: "None of the above, Mark is his own man."
: "Can't he just be Mark Zuckerberg? Why does he have to be categorized as one or the other? Just food for thought."
: "Tough question! He has many years to prove us right."
: "Nothing he is a pawn and after the IPO flops and this dies like MySpace, that's all she wrote."
: "Neither. Certainly not in the same category as Steve Jobs."
: "One-self made person. All great minds of our times, and there will be more to continue!"
: "Neither, but more Jobs than Gates."
: "Mark will be just a flash in the pan compared to those two. After FB he is finished although still a billionaire. There really is no where for fb to go from here when will people finally see this thong is as big and played out as it will ever be. the only place to go from here is straight down."
: "He is THE Mark Zuckerberg. Jobs redefined technology, Gates created modern computing, Zukerberg redifined how we connect to the world."
: "Elon Musk will be the next great visionary of our time. Not a boy who sells advertising."
Check out
10 Stocks to 'Like' When Facebook Goes Public
Follow
on Twitter and browse our
.