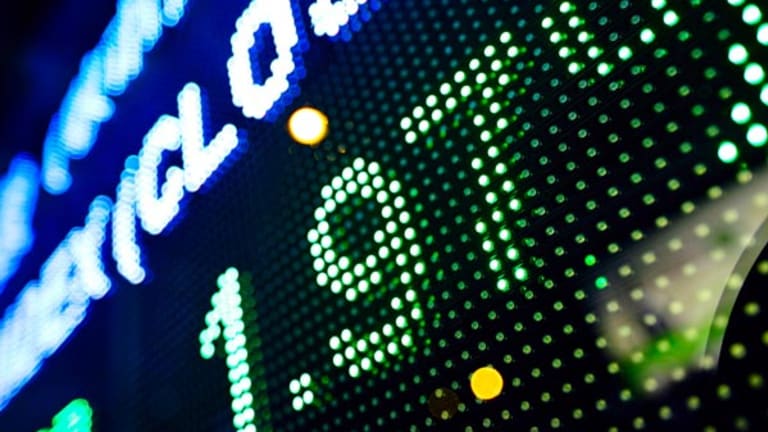 You Said It: Are Gas Prices Forcing You to Change Travel Plans?
We asked Facebook readers if they're changing their travel plans because of rising gas prices. Here's what you said.
NEW YORK (TheStreet) -- Depending on where you live, gas has either broken the $4-a-gallon barrier or it's about to. We recently asked our Facebook fans if gas prices are affecting their travel routines.
Here's what you said:
Eric Brinsfield
said:
"That, and how much I spend."
said:
"Yep! Can't even afford to commute to college!"
Michael Massetti
said:
"Nope ... have a hybrid! Bring it on..."
Kamil Skawinski
said:
"What I spend on gas, I recoup on energy stocks and gold."
Steven Shideler
said:
"Gas ain't my problem. Food prices are up 36-78% here in South Korea. That's hurting."
said:
"I decided that since I can afford to drive to work 4 out of 5 days, that I will just take a vacation day weekly, or give up something........like groceries maybe. maybe ole Mitt might just send my job overseas...so, I won't need gas to go to work..."
Larry Joe Luna
said:
"Yep. Office is already talking about carpooling"
Rebecca Walsh
said:
"Yes. I hate having to spend more at the pump. Hell I hate spending money period, unless it's going to make me $"
said:
"Nope, bought a Prius and traveling at 50 mpg."
Neil Kingsbeck
said:
"Yes, I only go to the casino every other day now."
said:
"lucky for me my job is only 20mins away and I take public trans!"
said:
"Horse Feed and Hay: i get it pretty cheap. I've got an ATV that gets me around!"
Eric Guilbault
said:
"I change my Cadillac for a smaller car"
Lola Perez
said:
"Yes, making big changes. Using the car only to work & stay home evenings & weekends. Spend time walking, reading & time with family at home :) Cutting back big time!"
Related story:
History Shows Gas Prices Don't Pick Presidents
Follow
on Twitter and browse our
.