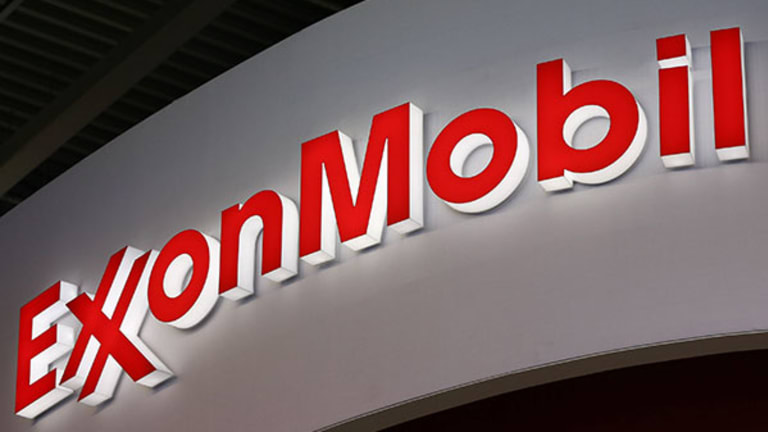 You'll Never Guess Who Exxon Mobil Just Named to Its Board
Atmospheric scientist Susan Avery joins ExxonMobil's board, meeting investors demands to add a climate change expert as a director.
After much criticism regarding its response to climate change, Exxon Mobil (XOM) - Get Free Report has added atmospheric scientist Dr. Susan Avery to its board of directors, effective Feb. 1.
"Ms. Avery is a respected scientist who has specialized in atmospheric dynamics and variability, and has worked extensively on climate change," Exxon Mobil said in a statement.
Avery previously served as president and director of the Woods Hole Oceanographic Institution (WHOI) from 2008 to 2015. She was the first woman and atmospheric scientist to hold the position. During her time at WHOI, she made it clear that climate change needs to be at the top of the president's agenda.
"What we need is a high-level, coordinated, national effort that elevates the mission of preparing to adapt to impending environmental changes," Avery wrote in a briefing. "The next Administration can lead changes in the executive branch to marshal the resources to accomplish the mission."
"It's good to see a top climate scientist involved with Exxon Mobil," Woods Hole Oceanographic Institution President Mark Abbott told TheStreet Thursday. "We wish her well."
Avery was named to the UN's scientific advisory board under Secretary-General Ban Ki-moon. She also participates on advisory committees for the National Oceanic and Atmospheric Administration (NOAA) as well as NASA, and serves on the National Research Council Global Change Research Program. 
"Avery's leadership experience in multiple academic and scientific organizations, coupled with her breadth of scientific and research expertise, reinforce the corporation's long-standing technical and scientific foundation," Exxon Mobil stated.
With Avery's election, Exxon Mobil's board stands at 13 directors, 12 of whom are non-employee directors.
Her appointment comes after students at Columbia University's Graduate School of Journalism, in coordination with the Los Angeles Times, found that the oil major "publicly cast doubt" on the existence of global warming.
Exxon Mobil was recently ordered to hand over documents regarding the company's research on carbon emissions and climate change for Massachusetts Attorney General Maura Healey's investigation into whether the energy giant misled consumer on the impact of fossil fuels on the climate.
XOM shares were rising slightly during the trading session on Thursday. 
Employees of TheStreet are restricted from trading individual securities.