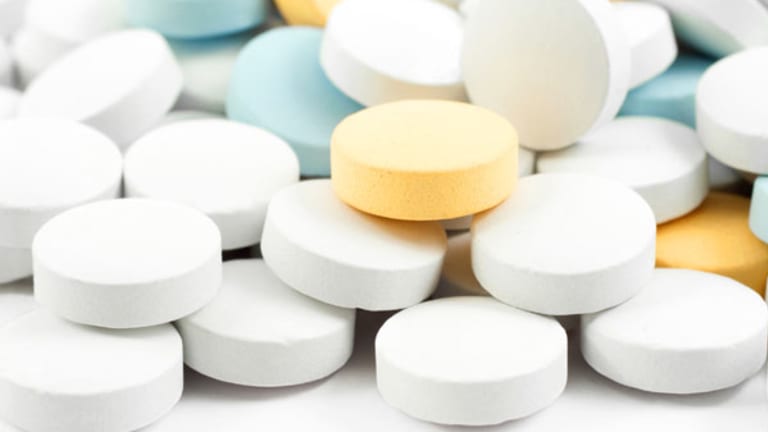 ONTARIO, Canada (
) --What or who is responsible for the big-time selloff in
YM Biosciences
(YMI)
?
Beginning a column with a question is lame -- I'm supposed to be providing answers, after all -- but in this case, nailing down an explanation for why YM Bio has shed 33% of its market value in the past week is proving very difficult.
YM Bio shares were up 3 cents to $1.14 in Tuesday trading.
The volatility in YM Bio is particularly unnerving because new and important clinical data on the company's myelofibrosis drug CYT387 is scheduled for presentation at the American Society of Hematology annual meeting, which runs Dec. 10-13.
, at least by Wall Street's standards, due to early data presented last spring suggesting the drug may be effective in treating anemia associated with myelofibrosis. That's something
Incyte's
(INCY) - Get Incyte Corporation (INCY) Report
Jakafi, which recently won FDA approval for the cancer-like bone marrow disease, cannot do.
Incyte sports a $1.5 billion market valuation thanks in large part to Jakafi's commercial potential. But if YM Bio's CYT387 is a superior myelofibrosis drug, even being two or three years behind in development, the company's $132 million market cap makes it hugely under-valued.
Yet YM Bio shares are tanking. Here are three possible explanations, in order of plausibility, culled from various discussions with investors and other sources over the past few days. I have nothing confirmed but the truth probably lies somewhere below:
1. A large hedge fund is being forced to sell YM Bio (along with other low-conviction long positions) after being caught short in Pharmasset, which obviously skyrocketed in value when Gilead Sciences announced the $11 billion takeover.
Yes, I've heard the name of the hedge fund allegedly forced to sell YM Bio shares, but I can't confirm so I won't share. The top-five hedge fund holders of YM Bio at the end of the September quarter were (in order) Healthcor Management, Baker Brothers Advisors, Balyasny Asset Management, Discovery Capital Management and Deerfield Management.
The high volume of YM Bio shares being sold, including 7.6 million shares on Nov. 22 and 3.7 million shares Monday, suggests the forced seller is likely to be one of the hedge funds listed above.
2. Forced selling begets panic selling. No one on Wall Street wants to be last guy holding the bag, so when other investors see big blocks of YM Bio stock being sold, they figure the seller (whoever it is) knows something bad and they start selling too.
So, what might have started out as a relatively small downsizing of a YM Bio position by a hedge fund needing to raise some cash turned into an avalanche of paranoia-based selling by a much larger group of investors.
The fact that we're about two weeks away from a really important CYT387 data presentation certainly would have stoked fears that something with the drug was going wrong.
3. The upcoming CYT387 data are going to be bad and someone knows it. I've been told that YM Bio doesn't even know what the new CYT387 data look like yet, so I'm skeptical about the idea of a leak. However, it would be foolish to disregard the scenario entirely. We all know that Wall Street investors have, in the past, figured out ways to get doctors talking about things they're not supposed to share.
"Most likely, either someone knows something, or the market is
worried>
that someone knows something," says Monness Crespi Hardt analyst Avik Roy, succinct explaining the sick and twisted logic that pervades Wall Street.
Those are my three most plausible explanations for the weakness in YM Bio. If you have a better idea, please post a comment below.
Adam Feuerstein writes regularly for TheStreet. In keeping with company editorial policy, he doesn't own or short individual stocks, although he owns stock in TheStreet. He also doesn't invest in hedge funds or other private investment partnerships. Feuerstein appreciates your feedback;
to send him an email.