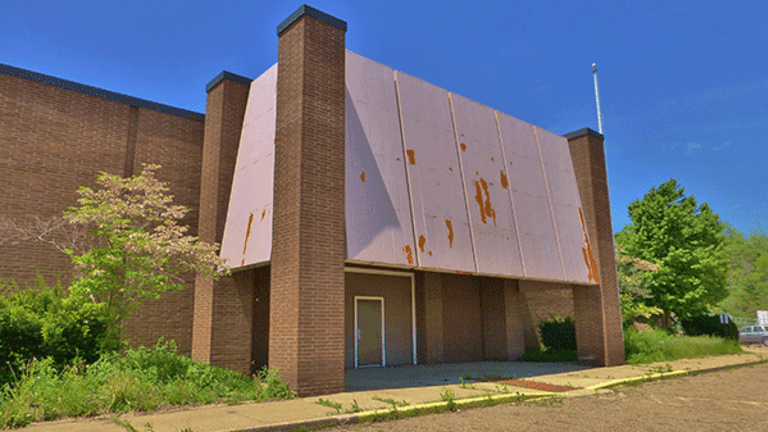 Why Dying Sears Has Lost Nearly $300 Million in Value Inside of Nine Days
Will the sell-off ever end?
The bizarre series of rants by Sears Holdings Corp. (SHLD) CEO Eddie Lampert a week ago has spurred a crisis of confidence in the retailer's short-term outlook.  
At least in the eyes of the stock market. 
Shares of the dying owner of Sears and Kmart plummeted 3% to $7.72 on Thursday, bringing the week to date plunge to about 19%. Since May 8, shares of Sears have crashed nearly 28%, bringing its market cap down to $827 million from just over $1.1 billion.
The sell-off reflects numerous factors, with Lampert mostly at the enter of all of them. 
On Monday, the reclusive CEO came out against a vendor in a new 697 word blog post. "One World [Technologies] has informed us of their intention to take the very aggressive step of filing a lawsuit against us as they seek to embarrass us in the media to force us to let them out of their contract," wrote Lampert. "But Sears has nothing to be embarrassed about - we have lived up to our word under our contract, and we will take the appropriate legal action to protect our rights and ensure that One World honors their contract." Lampert's comments have seemed to spark fresh fears that Sears -- which has hemorrhaged money for years -- could be losing confidence among its suppliers, despite assertions to the contrary. 
Lampert's rant came on the heels of a rare, and borderline completely out-of-touch interview with the Chicago Tribune last Wednesday, where he blamed media reports for his inability to get the retailer out of its sure decline to death and suggested that the company is "ahead" of rivals J.C. Penney (JCP) , Macy's (M) and Target (TGT) . The executive then took the stage at Sears' annual shareholders meeting and continued to rail against the media. 
As icing on the cake, investment bank Morgan Stanley raised red flags this week on Sears' ability to survive. 
"[Sears] one- and two-year credit default swaps imply the market is pricing a high profitability of default over the next 12 to 24 months," Morgan Stanley said in a note. "If Sears files for bankruptcy this year and subsequently liquidates, J.C. Penney could be a major beneficiary."
Sears spokesman Howard Riefs did not return several requests for comment on the stock sell-off. 
Read More Trending Articles:
Jim Cramer and the AAP team are discussing fallout from first-quarter earnings from Apple (AAPL) and Facebook (FB) and how to play the big tech names. Get his insights or analysis with a free trial subscription to Action Alerts Plus.