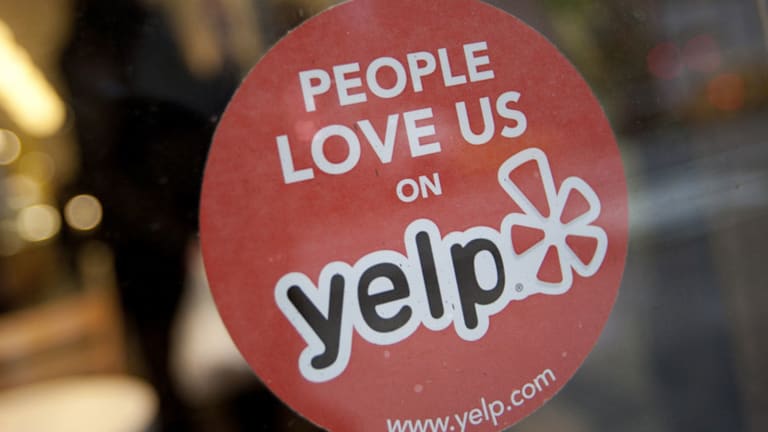 Yelp Is at a Key Inflection Point -- Charts to Trade a Breakout or a Breakdown
These charts show long and short entry points into Yelp stock.
Shares of consumer ratings website Yelp (YELP) - Get Free Report have been trading in a rising price channel for the last three months and are nearing a technical inflection point. That could be followed by a break above pattern resistance or a pullback to the channel support line.
It is unclear how the pattern will resolve at this point, but the chart outlines ways to trade either outcome.
The channel began forming in October last year and is defined by multiple tests of the channel resistance line and two well-defined tests of the channel support line. An upside gap off the November 2016 low and a quick bounce up to the channel top saw the stock consolidate the gain above an interior uptrend line and form a rising triangle pattern. That uptrend line was subsequently broken and the stock returned to the channel bottom the following month.
The rally off the December low has taken the stock price back up to make multiple tests of resistance above another interior rising trend line, and it is now at the apex of this second triangle pattern.
Daily moving average convergence/divergence has been tracking higher and is above its center line for the last month. More recently it appears to be flattening out, which would be an early sign of waning price momentum.
The stochastic oscillator has moved into an overbought condition, suggesting Yelp stock could be ready for another pullback. But bounded oscillators can stay in overbought or oversold conditions for extended periods.
Interestingly, Chaikin money flow has only been in positive territory for a brief period during the nearly 29% advance off the November 2016 low. It is currently near its flat line.
The stock is a long candidate after an upper candle close above the channel resistance line or a short sale candidate after a lower candle close that breaks the interior triangle uptrend line, in either case using trailing stops. A break above channel resistance projects a $5 move that targets a new 52-week high in the $47 area, while a breakdown would be expected to retest the channel bottom.
This article is commentary by an independent contributor. At the time of publication, the author held no position in the stocks mentioned.