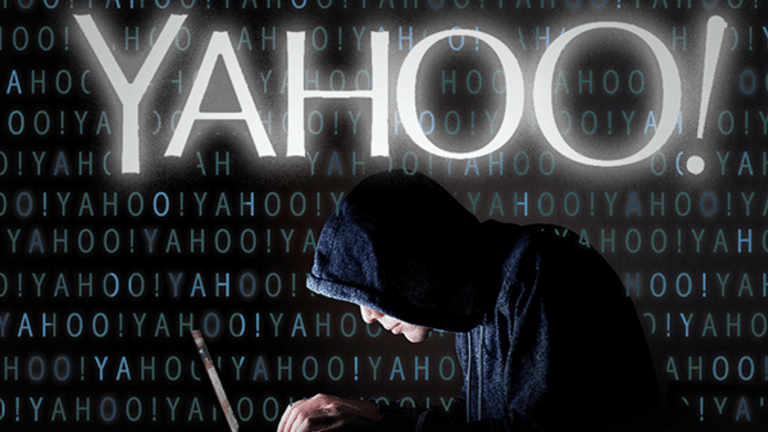 Yahoo! Hack Shows U.S. Is Headed for a 'Cyber Pearl Harbor,' Admiral Stavridis Says
Yahoo revealed on Wednesday that one billion accounts had been hacked in 2013.
Editors' pick: Originally published Dec. 15.
Shares of Yahoo! (YHOO) were lower in early morning trading on Thursday, the day after the company revealed that one billion accounts had been hacked in 2013. This cyber-attack is separate from the previously disclosed 2014 hack of 500 million accounts. 
These two attacks are the largest known hacks into a company's system, proving that the "trajectory is ramping up," Admiral James Stavridis said on CNBC's "Squawk Box" on Thursday morning.
"We're heading toward a cyber Pearl Harbor," Stavridis claimed. "And it is going to come at either the [power] grid or the financial sector."
Looking back, the Target (TGT) - Get Report and Home Depot  (HD) - Get Reporthacks in 2013 and 2014, respectively, were both about 60 million accounts. The 2014 JPMorgan Chase (JPM) - Get Report breach involved about 80 million accounts. Now we have Yahoo! saying 500 million in one attack, plus one billion in a separate attack. 
As a former supreme allied commander of NATO, Stavridis noted that our allies are "worse" than the U.S. is at cyber security, even though "we're not very good in this particular area," he said. Only five of the 28 counties meet the statutory requirement of 2% of their GDP spent on national security. 
"I always say about cybersecurity that it is the greatest mismatch between the level of threat -- very high -- and the level of preparation -- quite low," Stavridis said. "In other words, we worry about the Islamic state and North Korea, Russian aggression. We're worried about it, but we're reasonably well prepared. Cyber security, big threat, very low preparation."