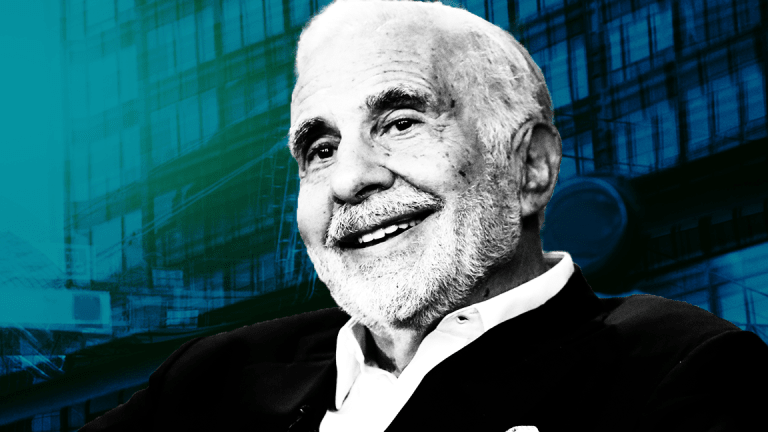 Xerox Boots CEO In Deal With Activist Investor Carl Icahn
The document technology company also agreed to bring on five dissident directors and replace its CEO. Six existing board members also resigned in a resounding victory for the dissident investors.
There is a reason they call Carl Icahn the CEO slayer.
Xerox (XRX) late Sunday terminated its merger with Fujifilm at the same time that it reached a deal to add five Icahn-backed directors onto its board and replace its controversial CEO. It marks a major victory for the insurgent investors at the document technology company's gate.
The settlement comes as Icahn and his partner Darwin Deason, the third largest Xerox shareholder, had been seeking to take over the company's board with a director-election proxy fight that would have taken place in June or July.
Icahn and Deason have been pushing to remove Xerox CEO Jeff Jacobson, who they insist hasn't done a good job, partly by structuring a combination with Fujifilm that they say hurts Xerox shareholders. The blockbuster deal, which was announced in January, would have installed Jacobson as CEO of the combined company.
However, the dissident contest was cancelled after Xerox late Sunday agreed to void the merger it had in place with Fujifilm and replace Jacobson with John Visentin, a consultant to Icahn. Visentin had previously served as a vice president at Hewlett Packard between 2011 and 2012, and he held senior positions at IBM (IBM) between 2001 and 2011.
The newly reconstituted board is set to meet "immediately" to discuss strategic alternatives, which suggest that it could start a new auction process that might find other buyers for the company.
Also, the installation of Visentin hints that Icahn's ultimate goal may be to drive the document processing company to sell itself to HP Inc. (HPQ) for a premium rather than merge with Fujifilm. TheStreet's sister publication, The Deal, had learned last month that HP was a possible bidder for Xerox before the Fuji deal had been struck. Another alternative is for Fujifilm to increase its offer to Xerox shareholders, though it is unclear whether a higher bid would be enough to appease Icahn.
The newly reconstituted board will include Icahn Enterprise's CEO, Keith Cozza, Icahn portfolio manager Nicholas Graziano, Visentin and others with connections to the activists. It appears that Icahn will take control of the board since six incumbent directors are expected to step down as part of the deal. Xerox chairman Robert Keegan is among those resigning and Cozza will be installed as the new chairman.
The deal is similar to one that was struck earlier this month but unraveled following a disagreement over whether a New York judge should be required to bless the agreement. A key difference this time around, Xerox agreed to cancel its merger with Fujifilm as part of the deal, which like the previous agreement involved new Icahn-backed directors and the removal of Jacobson.
A key driving force behind the settlement was a challenge launched by Deason in a New York court. Jacobson suffered a big loss in his effort to close the Fujifilm deal on May 7 when an appeals court judge said oral arguments on an appeal of a New York court order temporarily blocking the deal won't take place until the first week in September.
Xerox had been seeking to expedite the review, but that decision set the stage for Deason's change-of-control dissident slate in June, well before the litigation would have been completed.
In a statement, the former Xerox board said that it believed that the Fuji deal could not "reasonably be expected to be completed under these circumstances, particularly given the court's injunction of the transaction and the lack of shareholder support" for the deal in addition to "unresolved accounting issues" at Fuji Xerox, a joint venture between the two firms.
Icahn in a statement said he was pleased with the agreement, adding that "today marks a new beginning for Xerox."