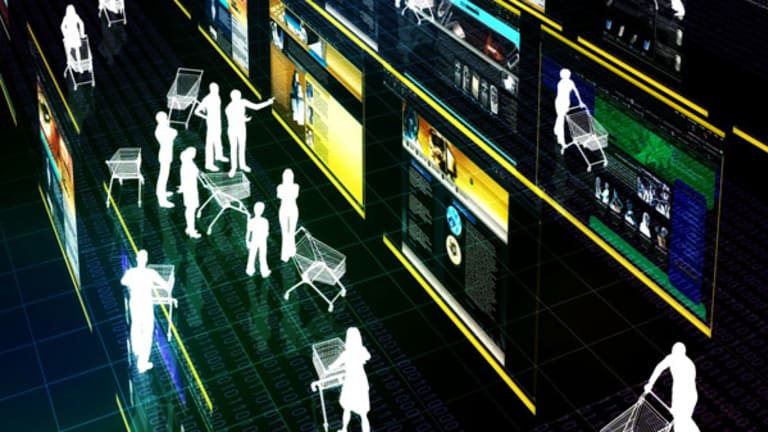 'WSJ' Gets It Wrong on ADM
'The Wall Street Journal' neglects to mention that Archer Daniels' positive earnings were based on potentially temporary factors.
It is always a moment to rejoice when a wire service report on a company's earnings gets it right and The Wall Street Journal flubs it. Maybe it's because The Business Press Maven suffers from a bad case of subversiveness and likes to see wire service cub reporters beat the big boys. The essential item for you the savvy investor to realize, though, is how frequently it happens.
What does it mean? I'm glad you asked. It means you can never assume that you are reading the right take on reality simply because it appears in a top-quality publication. Sometimes those wire services, which more frequently look to file earnings stories early and often by doing little more than rewriting earnings press releases, reveal the underlying truth better than those with the reputation for perspective.
There is little more to do than to set these two
Archer Daniels Midland
(ADM)
articles beside each other. First up, the
Associated Press
story, which lays out what went into ADM's good-looking earnings in perfect fashion.
Here's the headline: "
Archer Daniels Midland's profit soars: Agri-business giant says it earned more than $1 billion in its fiscal first quarter on an accounting charge and higher selling prices
."
And the lead: "Archer Daniels Midland Co. said Tuesday its fiscal first-quarter earnings more than doubled, beating Wall Street estimates as the company benefited from an accounting change and higher selling prices."
Got that? ADM reported really good earnings, in large part because of an accounting change and price increases. Accounting changes and price increases that are the function of rising commodity prices are not permanent developments.
The article ends by spelling it out further, leaving you with no question:
"Higher corn prices and energy costs sent ADM's corn processing unit's operating profit lower by more than half. That was more than offset by the oilseeds processing unit, where higher raw material costs boosted profit margins.
"ADM also booked income of $453 million after changing the way it accounts for inventory. That posting had cost it $83 million a year ago."
The Wall Street Journal
, by unfavorable contrast, opens with a sideline issue in the headline: "
ADM Makes Ethanol Push Into Brazil With Venture
."
And its lead: "Archer Daniels Midland Co. said it will enter the ethanol market in Brazil, just as the economics of biofuel production in the U.S. are deteriorating.
The Decatur, Ill., company said Tuesday it would produce ethanol from sugar cane in Brazil through a joint venture. ADM will invest $370 million over seven years in two ethanol plants, with partner Grupo Cabrera adding $130 million."
Only in the third paragraph do we get mention of its earnings, and guess what? No mention of accounting or commodity driven price increases, the sort that sometimes don't hold:
"ADM also reported a sharply higher quarterly profit, blowing past analysts' expectations with a performance driven by its core business of handling and processing commodities."
The article sums up with company officials patting themselves on the back, analysts pointing up the earnings beat and a mention that the earnings helped the stock of others in the agriculture sector, such as
Bunge
(BG)
and
Monsanto
(MON)
. Plus, there's more about that ethanol push. But it never got around to the reality that the
Associated Press
did.
At the time of publication, Fuchs had no positions in any of the stocks mentioned in this column.
Marek Fuchs was a stockbroker for Shearson Lehman Brothers and a money manager before becoming a journalist who wrote The New York Times' "County Lines" column for six years. He also did back-up beat coverage of The New York Knicks for the paper's Sports section for two seasons and covered other professional and collegiate sports. He has contributed frequently to many of the Times' other sections, including National, Metro, Escapes, Style, Real Estate, Arts & Leisure, Travel, Money & Business, Circuits and the Op-Ed Page. For his "Business Press Maven? column on how business and finance are covered by the media, Fuchs was named best business journalist critic in the nation by the Talking Biz website at The University of North Carolina School of Journalism and Mass Communication. Fuchs is a frequent speaker on the business media, in venues ranging from National Public Radio to the annual conference of the Society of American Business Editors and Writers. Fuchs appreciates your feedback;
to send him an email.