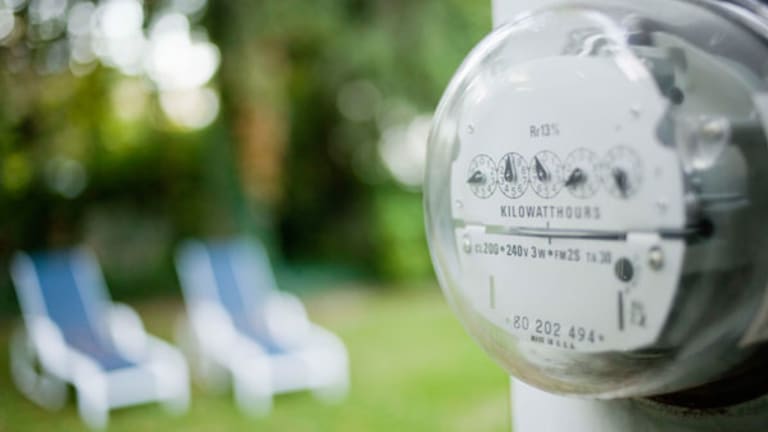 Worst Clean Energy Stock of 2010: Broadwind Energy
JPMorgan removes support for U.S. wind power stock Broadwind Energy, once its top call for the clean energy sector.
NEW YORK (
) --
Broadwind Energy
(BWEN)
reported another disappointing earnings last week. On Monday, the lone bullish analyst on the stock, Christopher Blansett of JPMorgan, removed his buy rating on Broadwind Energy shares. It has been quite a 2010 for the relationship between JPMorgan and Broadwind Energy. If there's a U.S. clean energy stock worthy of consideration for worst clean energy stock 2010 -- and there's more than one -- Broadwind Energy has to be among the marquee nominees for the dubious distinction.
There was lots of bluster from JPMorgan back in March about the outlook for Broadwind Energy, when it initiated a buy on the U.S. wind power stock. At the time, JPMorgan analyst Blansett said that investors were done with solar stocks and the wind market was a "breath of fresh air" for investors looking for a more stable clean energy play.
In retrospect,
TheStreet
bled too much ink on the JPMorgan argument.
>>Is Wind a Better Bet Than Solar?
Upon the JPMorgan initiation last March, Broadwind Energy shares rose 6% on the day of the bullish call. On Monday, JPMorgan downgraded Broadwind as shares hit $1.89. It wasn't anywhere near the low for Broadwind since the JPMorgan call, either. Broadwind shares were trading at $1.42 on Sept. 28.
In defense of JPMorgan, at the time of the Broadwind call the analyst noted that Broadwind shares -- and the U.S. wind market more generally -- were still headed for a cyclical low point before a rebound. However, JPMorgan expected the wind market to recover by the second half of 2010 and for the timing to be right to buy at a low. The problem is that the wind market rebound has not happened, and each quarter Broadwind management is talking about the brighter outlook just on the horizon. Meanwhile, solar stocks have rallied.
Timing wasn't great for a buy call back in March either. JPMorgan initiated on Broadwind only days before the wind power company released a weak earnings report that would send its shares down by 25% in a day.
JPMorgan had led a secondary offering for Broadwind Energy in January at a price of $5.75 per share. The wind power company's shares were at $5.68 after the buy call on March 10, down near the $4 mark by the time its earnings were released on March 12, and have never recovered.
For investors skeptical of Street timing on stock calls, after all the bullishness about Broadwind Energy has ended with JPMorgan pulling it support from the stock, maybe now is the time to bet on a rebound.
It's not just Broadwind that has suffered.
First Wind Holdings
, which has been planning an IPO for close to three years, recently had to yet again delay the offering.
In fact, the only U.S. wind power stock to perform relatively well this year is
American Superconductor
(AMSC)
, and that's because it's not really a wind stock, but an electrical components supplier for the Chinese wind market giant Sinovel, as well as other Asian-based clean energy companies.
Days after the JPMorgan buy call, when Broadwind released its March results, Broadwind Energy CEO Cameron Driscoll said, "We remain well-positioned to capture the expected upswing in U.S. wind markets. Following a weak first half, we expect to regain traction in the second half of 2010, and exit the year positioned to expand market share and revenues in 2011."
Broadwind CEO Cameron Driscoll said in the latest earnings disappointment last week, "We continue to believe that Broadwind will be well prepared to meet customer demand as the industry regains momentum."
>>Broadwind Energy: Clean Energy Losers
Broadwind Energy investors have been there and done that before.
In any event, if there's going to be a rebound in the U.S. wind market and Broadwind shares, JPMorgan is no longer ready to back that thesis. Blansett declined to comment for this article.
As the holiday season ensues and the year-end editorial features begin to be planned, please feel free to send
TheStreet
your nominees for
Best & Worst Clean Energy Stocks 2010
to eric.rosenbaum@thestreet.com.
-- Written by Eric Rosenbaum from New York.
RELATED STORIES:
>>Is Wind a Better Bet Than Solar?
>>Broadwind Energy: Clean Energy Losers
>>Solar Losers: 5 Keys to the Power-One Selloff
>>Solar Winners: Time to Take the Money and Run?
>>Solar Stocks Now a Core Holding, Poll Says
Follow TheStreet.com on
and become a fan on
Copyright 2009 TheStreet.com Inc. All rights reserved. This material may not be published, broadcast, rewritten, or redistributed.