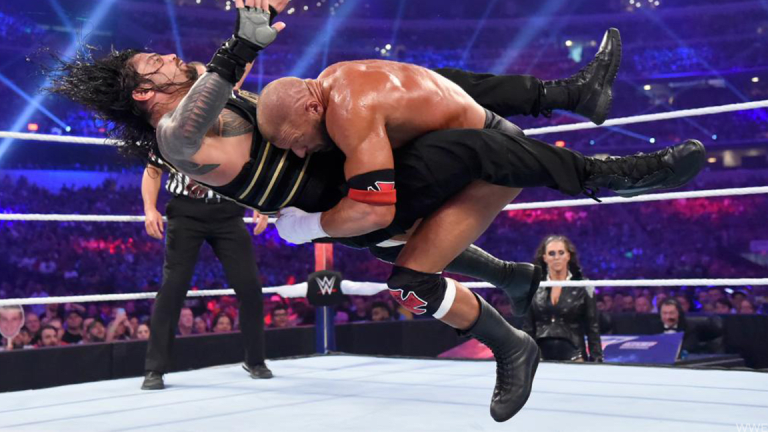 World Wrestling Entertainment Jumps Following Earnings Beat
WWE completed distribution agreements in key international markets, and engagement metrics improved, the CEO said.
World Wrestling Entertainment (WWE) shares are rising Thursday after the professional-wrestling company reported second-quarter results that topped estimates.
The stock was trading up 4.7% to $71.99.
The Stamford, Conn., company reported earnings of 11 cents a share for the quarter. Revenue slipped 4.5% to $268.9 million from $281.6 million in the year-earlier period.
Analysts surveyed by FactSet were expecting the company to earn 4 cents a share on revenue of $272.2 million. 
In the quarter, Chairman and Chief Executive Vince McMahon said in a statement, "we completed content distribution agreements in key international markets, prepared for the next phase of our WWE Network service, and achieved steady improvement in engagement metrics. ... We remain excited about the future, particularly with our debut on Fox in October."
The company earlier this year said its weekly "SmackDown Live" event will move back to broadcast television on Fox beginning in October.