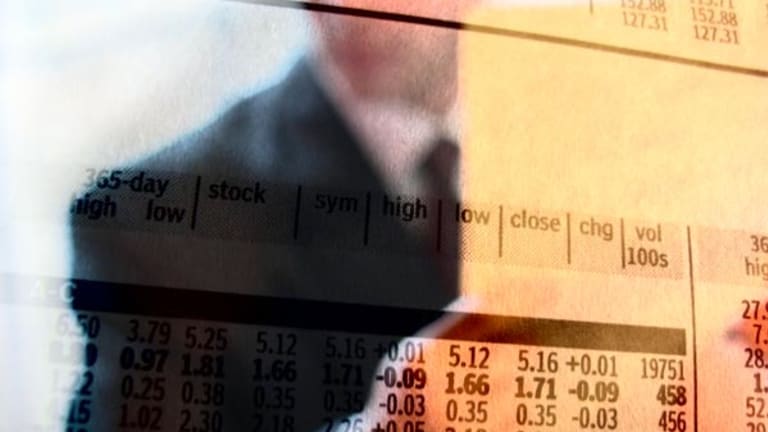 World Trade Center Demolished in Terrorist Airstrike
Two hijacked planes tear into the Twin Towers. Thousands are feared dead in the nation's worst terrorist attack.
Updated from 6:59 p.m. EDT
Two planes crashed into the World Trade Center in Lower Manhattan Tuesday morning in a terrorist attack, causing both towers to topple in a huge plume of smoke and fire that forever changed the world's most recognizable skyline.
A third plane crashed into the Pentagon in Arlington, Va., and another jet crashed outside of Pittsburgh in what appeared to be an orchestrated attack on the U.S. on a scale unseen since the Japanese attacked Pearl Harbor during World War II.
Two men used surgical masks (right) outside the New York Stock Exchange after a debris stream from the World Trade Center destruction coated Wall Street on Tuesday (Photo by TSC staff reporter George Mannes)
.
A third building, 7 World Trade Center off Vesey Street, collapsed shortly before 5:30 p.m. EDT although it was believed to have been evacuated.
Reports on injuries or the extent of the damage weren't immediately available.
New York Mayor Rudolph Giuliani said a death toll probably would not be available until Wednesday but estimated 10,000 people were killed. Giuliani himself was near the carnage and had to evacuate a building close by.
Rescue workers were reportedly experiencing trouble getting into Lower Manhattan, with the thick cloud of debris and dust making it nearly impossible to breathe in that area.
Wall Street professionals reeled in fear and uncertainty, assuming the worst for colleagues who worked at the heart of the nation's financial markets.
The
New York Stock Exchange
,
Nasdaq Stock Market
and American Stock Exchange suspended trading until further notice. Richard Grasso, chairman of the NYSE, announced this afternoon that the Big Board will not open for trading Wednesday. The American Stock Exchange and Nasdaq also will remain shuttered.
The
Federal Reserve
pledged to maintain liquidity to U.S. banks to ensure that the nation's financial systems are not interrupted.
In New York, wind carried debris from the explosions onto Wall Street, where throngs sprinted away from the mouth of the drama unfolding two full miles in the air. Shredded paper and blackened business cards fell amid the sound of screams.
The usual calm before Wall Street's opening bell was shattered. A wide swath of smoke coated the otherwise blue skies, streaming out of the top of the two tallest buildings in the city.
"Today we've had a national tragedy," President Bush said. "I've directed the full resources of the federal government to help the victims and the families and to conduct a full-scale investigation to hunt down and find those folks who committed this act."
The president, who was in Florida during the attacks, initially flew to Louisiana before departing to an undisclosed location. He returned to the White House Tuesday evening.
A plane believed to be American Airlines Flight 11, a Boeing 767 flying from Boston to Los Angeles, struck the north tower of the Trade Center at 8:45 a.m. A second plane, believed to be United Airlines Flight 175, also en route from Boston to Los Angeles, hit the south tower approximately 18 minutes later.
News services then said a plane believed to be American Airlines Flight 77, from Washington to Los Angeles, crashed into the Pentagon near Washington at 9:43 a.m. A fourth plane, thought to be United Flight 93 from Newark to San Francisco, then crashed south of Pittsburgh at 10:30 a.m.
In total, the four planes were believed to have 266 passengers and crew.
All U.S. airports were closed, with flights into the U.S. initially being redirected to Canada, though some were allowed to land in the U.S. later. U.S.-bound flights that hadn't yet departed were canceled worldwide.
Dave Kansas, former editor in chief of
TheStreet.com
, witnessed the second plane crashing into the southern tower from outside his home on Broadway near Tribeca in Lower Manhattan.
"I was watching the first building burn from Park Place when this huge explosion just blew through the other tower," Kansas said via instant message, because phone calls from San Francisco to New York did not go through. "People were falling out of the building. At first, people were just watching. When the second one hit, people started scrambling north."
Kansas described a scene of pandemonium, as people ran screaming and crying away from the tip of Manhattan. He said there were long lines at pay phones, because cellular phones weren't working.
"I heard the first one fly over my apartment, and it sounded like an incoming missile," Kansas said.
"As I make calls to friends and sources, to see what they're hearing, the reaction is one of numbness and fear. Numbness about what has happened. Fear of the uncertainty. Everybody, it seems, knows somebody, directly or indirectly, who is most likely gone," columnist Herb Greenberg wrote this morning on
RealMoney.com
. He was wondering about the safety of fellow
RealMoney
columnist Bill Meehan, chief market analyst for Cantor Fitzgerald, a New York-based institutional trading and research firm that was headquartered on the 101st through 105th floors of the north tower at the World Trade Center.
Cantor Fitzgerald set up an emergency phone number for family members to call for information at (212) 704-8188. Telephone service in the New York metropolitan area was spotty since the explosions.
Staff columnist Glenn Curtis left his train at the World Trade Center shortly after the first plane struck. People were running wildly yelling that a bomb had gone off, he said. After the second plane hit, Curtis left the area and headed home on the Staten Island ferry. "Everything was black," he said. "It was perhaps the scariest moment of my life. Soot was everywhere. Debris rained down on our ferry as we left the port," he wrote in an email.
In midtown Manhattan, some 80 blocks north of the two towers, a similar scene of chaos took shape.
Pamela Parker, a journalist with Internetnews.com, said the scene on Fifth Avenue took on a surreal quality as people turned their heads skyward to the ever-widening cloud of acrid smoke and debris enveloping the city.
"They're clearing out the subways, and the bus drivers are saying they aren't taking people down past 34th Street," Parker said. "People are desperately trying to call one another to check and see if everyone's OK, but the phone lines and cell-phone lines are pretty much tied up."
Parker's own office building was evacuated, and she had to walk home more than 30 blocks to her Gramercy Park apartment.
The World Trade Center -- a complex of buildings including the 110-story Twin Towers -- houses more than 1,200 businesses and about 45,000 workers, according to the Costar Group, a real estate information service.
Costar is providing a
tenant roster for the World Trade Center.
Financial-related businesses in the North Tower -- the first building to be struck -- include Cantor Fitzgerald Securities. Empire Health Choice, an insurance firm, occupied 10 floors in the lower portion of the building.
Other tenants in the North Tower included Marsh USA, the Port Authority of New York & New Jersey, the N.Y. Society of Security Analysis, Lehman Brothers, and Dai-Ichi Kangyo Trust. The tower was topped by the Windows of the World restaurant.
The South Tower's largest tenant was Morgan Stanley, which occupied about 22 stories. Other tenants included the law firm Thacher, Profitt & Wood, the New York Stock Exchange, Oppenheimer Funds, Fiduciary Trust Co. International, and AON Corp.
In Washington, D.C., writer Christopher Wood was evacuated from his office building at Vermont and M Streets shortly after 10 a.m. following the attacks in New York. He saw black smoke hanging over the Mall, Washington's distinctive open green that is home to the Washington Monument, the Lincoln Memorial and the Reflecting Pool.
"As I left the building, a guy was coming around the corner the opposite way and he had the vantage of looking down Vermont Street. He just stopped in his tracks and all he said was 'Smoke,' that one word, 'Smoke.' He turned and looked at me and asked me if I knew what was going on, but I didn't have any idea. I didn't know about the Pentagon yet," Wood said. He said he then battled rush-hourlike traffic to his home in Arnold, Md., near Annapolis.
"I wouldn't say people were visibly shaken, I think most people were trying to figure out what was going on," Wood said. "Everyone was talking on their cell phones."
In downtown San Francisco, the financial center of the West Coast, an eerie and uncertain calm settled over the city's financial district, which usually bustles to life by 6:30 a.m. with the opening of markets on the East Coast. Most workers were either sent home or told to stay at home if they hadn't yet come in. The distinctive Transamerica Tower, the Bank of America headquarters and the Pacific Stock Exchange, the city's three highest-profile financial buildings, all were closed, and heightened security was apparent at the Department of Immigration and Naturalization building at the corner of Sansome and Washington streets.
At Bay Isle Financial, an investment firm located on Sansome Street in downtown San Francisco, information technology manager Craig Pollock said the firm was busy making sure its workers were safe and out of the office.
"We're just dealing with logistics here, trying to get people headed home. There's nothing going on anyway, half the businesses are closed, and all the traders are gone," Pollock said. He said he hadn't considered yet when the firm would be able to access the more than $1 billion it has invested in the markets.
"We haven't quite gotten that far yet. It will be interesting to see what's going to come out of this, but right now, we're down to the last few people here in the office."
It was a sentiment and scene playing itself out across the United States, as the country and its financial markets sat stone still, stunned into silence by a massive act of terror.
As originally published, this story contained an error. Please see
Corrections and Clarifications.