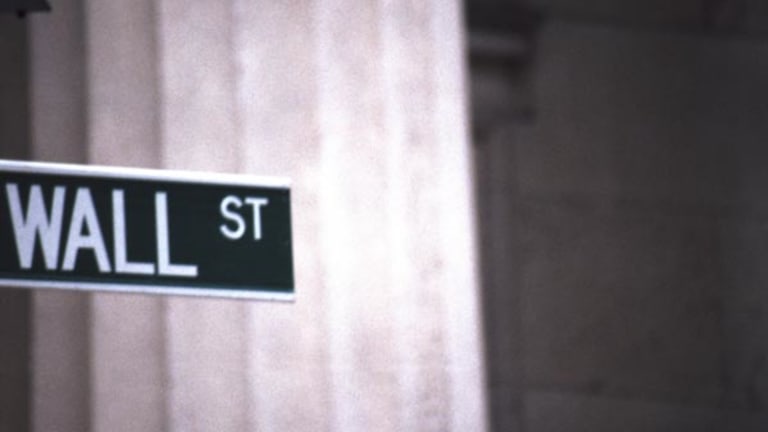 World Markets Whipsawed
Terrorist attacks on New York's financial district and the Pentagon in Washington, D.C. shattered world markets on Tuesday.
Updated from 11:58 a.m. EDT
Terrorist attacks on New York's financial district and the Pentagon in Washington, D.C. shattered world markets on Tuesday. Global stock markets and the dollar plunged on fears of additional attacks and the concern over the ability of the developed world to defend against them. Oil, gold and bonds gained in European markets as investors scurried for perceived safe havens in this suddenly new era of uncertainty.
Stock, bond and commodities markets in the United States were closed as a result of the tumult. NYSE Chairman Dick Grasso also announced the New York Stock Exchange and the American Stock Exchange will remain closed on Wednesday. The Nasdaq will be closed as well.
London's FTSE 100 closed down 5.7% at 4746. The FTSE has declined 24% this year and Tuesday's close was it's lowest since October 8, 1998. Trading in London continued to its normal close even as the headquarters of the London Stock Exchange were evacuated Tuesday afternoon.
Markets on the Continent fared no better. In Germany, Frankfurt's DAX whipsawed wildly dropping as much as 11% and closed the day down 8.4% at 4267.9, a three-year low. In Paris, the CAC 40 dropped 7.4% to close at 4059.7.
Other European markets slid as well. Stockholm's OEX index closed down 7.5%, the Amsterdam AEX index lost 7% percent Milan's MIB 30 dropped 7.8%.
In North America, the Toronto Stock Exchange closed at 11 a.m. EDT. The index was halted at 7048.80 down 295.9 points, or 4.03 per cent.
At present, markets in Europe plan to open as scheduled on Wednesday. The Bank of England said financial services in the United Kingdom will continue "as normally as possible" in response to the damage in the U.S. The Toronto Stock Exchange plans to meet tomorrow morning to determine its schedule, although many traders expect the TSE to follow the decision of U.S. markets not to open on Wednesday.
Oil, Gold and Bonds Surge, Dollar Slumps
While equity markets around the globe were shaken, oil soared as speculation swirled in London of possible U.S. retaliation against Middle East terrorists. The October contract for Brent Crude traded as high as $31 per barrel, up over 10%, before closing the day at $29.44 in London. Oil stocks followed with BPAmoco gaining over 2% and Shell gaining over 4.5% on Tuesday.
Oil prices came off of their reactionary highs after OPEC Secretary-General Ali Rodriguez said the cartel remained committed to meeting global oil demand and would not withhold oil in the aftermath of the attacks. Investors are concerned that any U.S. retaliation could lead to a disruption in oil supply from the Middle East.
And, investors scurrying for safety pushed gold prices sharply higher. In London, Gold closed up $19 an ounce at $290 in London.
U.S. bonds fared well in European trading with the two-year note rallying, pushing the yield a quarter-percent lower to 3.24%. Investors appeared to be searching for investments likely to fare well when U.S. equity markets finally reopen.
Conversely, the attack took its toll on the U.S. dollar, which lost nearly 1.7% against the euro and 2.7% versus the Swiss franc.
Airlines and Insurance Take Beating
The fallout from Tuesday's U.S. hijackings caused turbulence in European airlines. British Airways lost 21.2%. Lufthansa dropped 14.3% and Air France shed 16.3%.
Insruance companies also plummeted. In London Swiss Re lost 17% and Standard Chartered dropped over 15%. In Germany, Munich Re lost 15.5% and Allianz dropped nearly 14%. Insurers with significant U.S. exposure like ING and Zurich Financial also shed more than 10% each.