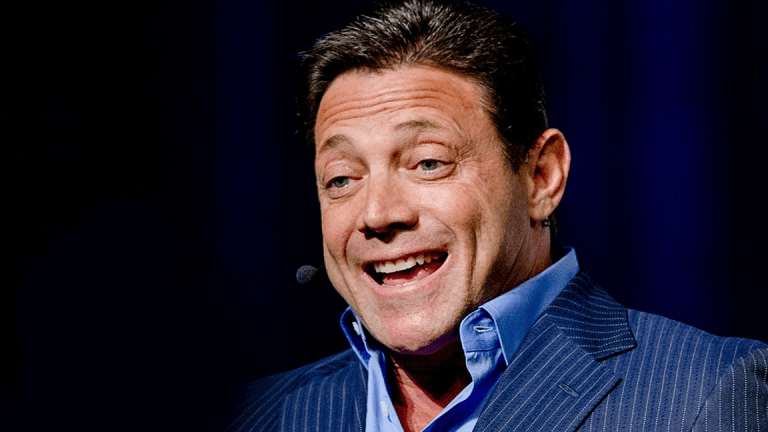 'Wolf of Wall Street' Jordan Belfort: Stock Market Volatility Is a Good Thing
The Wolf of Wall Street knows a thing or two about stocks. Here's what Jordan Belfort himself has to say about a wild Wall Street's next 'wake up call.'
Two days off a major market downturn that saw the Dow hand over 1,175 points, the stock market finished lower again on Wednesday. On Thursday, stocks were poised for another close deep into the red.
Thursday afternoon, the Dow Jones Industrial Average had shaved off 422 points, or about 2.7%. The S&P 500 had fallen 1.9%, and the Nasdaq was lower by 2%.
Volatility was at the front of mind for most of Wall Street as massive swings into and out of the red persisted through the week. The Cboe Volatility Index has soared about 138% in the past five days.
So what does all this mean and how long will it be sticking around?
Jordan Belfort, known far and wide as the "Wolf of Wall Street," offered his take to TheStreet. According to Belfort, volatility is a good thing and was a long time coming. 
"This is sort of just the wake up call that there should be some volatility in the market," Belfort said. "As long as economic and market fundamentals remain strong, stocks are set to get back to upward momentum soon enough." 
Watch our full interview with The Wolf of Wall Street on Youtube