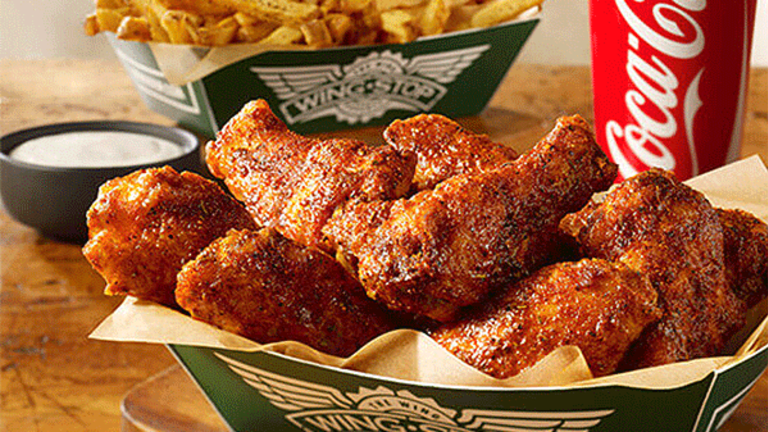 Wingstop Stock Rises After Goldman Upgrade
Goldman added Wingstop to its 'conviction buy' list.
Wingstop  (WING) shares were up 1.5% in morning trading Tuesday after analysts at Goldman Sachs added the fast food chain to its "conviction buy" list with a $36 price target. The price target represents a potential upside of 21% from the stock's previous closing price of $29.65. 
The firm believes Wingstop is in pole position for investors looking for a strong restaurant brand growth story. The firm also sees the company's recently launched ad campaign as having a positive effect on comps. Wingstop is also already well-positioned in the online ordering sphere, putting it ahead of many of its competitors. 
Retail's downturn giving you the blues? Jim Cramer has a list of retailers that are currently oversold, giving investors a leg up one of the market's most volatile sectors.