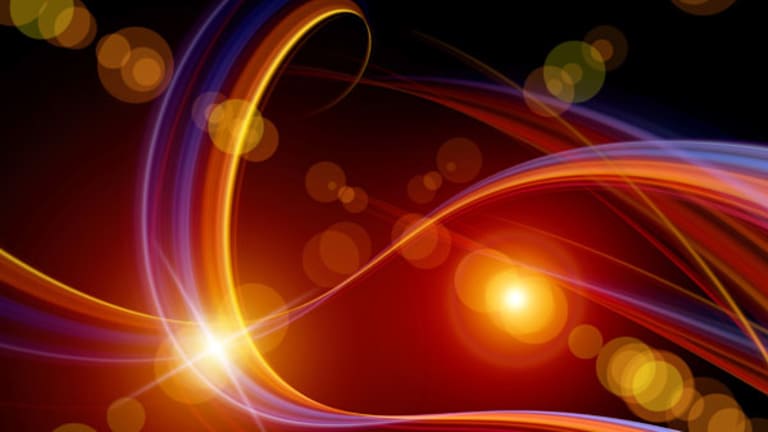 NEW YORK (
) -- On a day when most of the major solar stocks were taking a typical one-day-does-not-reflect-the-next momentum beating -- even yesterday's high-flying
Hoku Scientific
(HOKU)
gave back more than 6% of the 20% it had gained yesterday -- the biggest news in the alternative energy space was the win by
General Electric
(GE) - Get General Electric Company (GE) Report
of a huge wind farm contract.
GE's wind turbine business won a $1.4 billion contract to supply turbines for an 845-megawatt wind farm in Oregon, to be developed by Caithness Energy to provide power for Southern California Edison.
The biggest solar news today was at the other end of the excitement spectrum: a much-anticipated initial public offering on the New York Stock Exchange by Chinese player
Trony Solar
was canceled.
Which leads to the question, is wind the better place to be than solar in 2010?
The solar industry as a whole has had a healthy run-up in recent weeks, with pricing stabilization and improving projections for 2010 gross margin leading to renewed confidence in what had been a severely hampered industry.
Still, the German feed-in tariff subsidy reductions are still an unknown -- and still most likely coming by year-end, according to analysts -- and that could cause some big pain to be felt by
shareholders in solar companies that have big businesses in Germany , which means many of the big solar names, as Germany has the largest solar market.
So should investors be paying attention to the diverging fortunes of wind and solar in the market today?
"It's a fair question to ask, and an important one," said Ben Pang, an analyst with
Caris & Company
, though obviously not over a period of one day, and not over the longest-term perspective. "As a whole, both the solar and the wind energy industries have always maintained that there is enough room for everyone to profit," Pang said.
In the long-run, it doesn't matter if one sector is the better performer in 2010 than the other sector, in terms of the maturation of both the wind and solar energy sectors. But that might matter to investors. It is notable that when Spain said adios to solar subsidies last year, it made the change to the benefit of wind energy.
Take the German feed-in tariff system, which could cause real short-term pain to solar investors. If the subsidies are reduced by a significant amount, there will be a sell-off in solar in 2010 -- or even before the end of the year, depending on when the announcement is made by Germany and its severity. And that's a good thing for the solar industry in the long-term, while a potentially bad event for solar investors.
Pang argued that the solar industry needs to wean itself off the government welfare system of tariff-related business and develop a strategic, risk diversified mix of both short-term tariff incentivized and longer term non-tariff business, such as 10- to 20-year utility-scale projects.
"This is the key issue for the group, and I believe it will be better for them to not be in a subsidy situation," Pang said.
Does that mean that investors who fear the German tariff reaper should migrate to wind as a short-term play? It's not a fair question to ask when it involves a company like GE. Analysts note that GE is basically a distressed financial company that has a wind turbine business, so you can't play it apples-to-apples versus dedicated solar companies.
A-Power Energy Generation Systems
(APWR)
, a pure play alternative energy company, also recently announced a big win for a wind farm in West Texas, though unlike the GE deal, it has yet to receive all of the pivotal regulatory approvals. A-Power was up moderately on Thursday with a gain of 1.3%.
United Technologies
(UTC)
announced yesterday that it was taking a 50% stake in UK-listed
Clipper Windpower
-- United shares shot up more early this morning after the GE deal was announced than they did yesterday, coming near a 52-week high it had reached in mid-November.
It would be foolish to draw investment conclusions from one day in the volatile alternative energy markets, but there is no doubt that it was a bad day for solar and a good day for the wind sector.
Only two solar firms were up on Thursday. One was
Energy Conversion Devices
(ENER)
, with a 7.4% gain on reportedly revived rumors of a potential acquisition by
Applied Materials
(AMAT) - Get Applied Materials, Inc. Report
. Applied Materials sounded a bullish note about its solar business for 2010 at a conference in Europe yesterday. A report on
Barron's.com's
Tech Trader Daily, however, put the chances of the acquisition rumors being true at zero.
Evergreen Solar
(ESLR)
was also up, by 3.3%, on reported comments made by one of its executives at an industry conference that it would move all future development to China.
While the market responded positively to "the news," as Chinese operations will save the Evergreen money, analysts who cover the firm indicated that the China plans weren't really new, as Evergreen's management has been talking about this all year. The real story in the Evergreen move is by now an old one: just another example of disparity between the U.S. and China as manufacturing locales, due to labor costs and the currency markets.
Theodore O'Neill, an analyst at Kaufman Brothers, noted that even though Evergreen's existing plant in Massachusetts is completely automated, hiring manual labor in China and shipping solar panels back to the U.S. from China will still result in lower production costs than using its streamlined, ultra-efficient robotic assembly line approach in the U.S.
Even ratings action that has recently sent solar stocks had no effect today, with a buy reiteration on
Trina Solar
(TSL)
from Collins Stewart and a price target upped from $51 to $56 doing nothing to keep Trina from being in negative territory, albeit only down 0.3%.
The biggest solar gainer of the day was
Akeena Solar
(AKNS)
, but it operates in a different market than the major solar players, focusing on the U.S. residential rooftop area and announcing a deal with
Lowe's
(LOW) - Get Lowe's Companies, Inc. (LOW) Report
on Thursday.
The rest of the solar pack was in negative territory. Whether that's an indication that the big run-up is winding down, and that wind has moved to another alternative energy area, is still impossible to say.
There may be plenty of room for both wind and solar in the long run, but in the short-term, or at least for a day, solar was the one that seemed a little winded.
-- Reported by Eric Rosenbaum in New York.
RELATED STORIES:
>>Solar Firms and the German D-Day
>>Barclays Boosts 3 Solar Stocks
>>Akeena Solar Soars on Lowe's Deal
Follow TheStreet.com on
and become a fan on
Copyright 2009 TheStreet.com Inc. All rights reserved. This material may not be published, broadcast, rewritten, or redistributed.