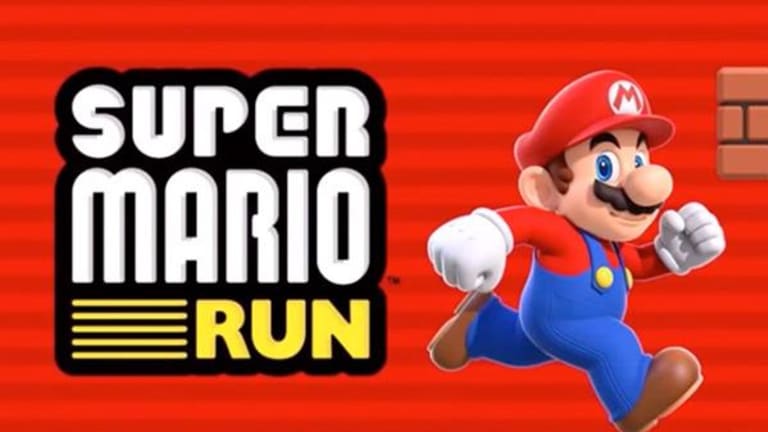 Will 'Super Mario Run' Be Bigger Than 'Pokemon Go'?
Nintendo released its first mobile game on Thursday. 'Super Mario Run' is now available on Apple iPhone.
Japanese gaming company Nintendo (NTDOY) officially launched its mobile game Super Mario Run on the Apple (AAPL) - Get Report iPhone Thursday. This is the company's first game developed for mobile. The new mobile game comes after the hugely successful launch of Pokemon Go by Niantic over the summer.
"This is one of the most exciting mobile titles to ship in the history of mobile gamming, period," Signia Venture Partners co-founder Sunny Dhillon said on Thursday's "Bloomberg Markets: Americas."
Super Mario is an enormously popular game character who first debuted in September of 1985. The game and its characters have a loyal following and have been reintroduced in various games over the years.
"Pokemon Go did about 500 million downloads, and Nintendo is actually a part owner in the Pokemon company, so it saw some of that upside," Dhillon continued. "I think it's completely fair to assume -- to have high hopes for this game of Super Mario Run -- of a billion downloads."
Super Mario Run differs from Pokemon Go in that you need to pay for it up front. The game has a premium price of $10 per download.
"That's $7 billion for Nintendo and then $3 billion for Apple for its 30% cut," Dhillon said.
Apple is a holding in Jim Cramer's Action Alerts PLUS Charitable Trust Portfolio. Want to be alerted before Cramer buys or sellsAAPL? Learn more now.
BloombergTV's David Gura noted the success Nintendo is having with its vintage console NES, a miniaturized version of the system it released in 1985. And he questioned Dhillon as to why it has taken so long for Nintendo to come to the mobile platform.
"I think having a lot of control over its own ecosystem is a large part of that," Dhillon said. "So understanding the retail experience, a lot of things on mobile these days are free to play vs. premium pricing. So you have an ongoing monetizable relationship with your customer over time."
Shigeru Miyamoto, the creator of Super Mario and other classic game characters including Donkey Kong, is not a fan of the in-app purchase model for mobile games.
"He thinks that hitting up children repeatedly for monetization is kind of outside of the trusting relationship that Nintendo's built with its customers over time," Dhillon said.
There is some nostalgic value to the game, but Dhillon believes this latest Super Mario installment has the potential to bring in a number of new players to the Mario world.
A review of the game by Time called Super Mario Run "knock-your-socks-off good," while a Verge review said that game was "a compromised version of the classic."