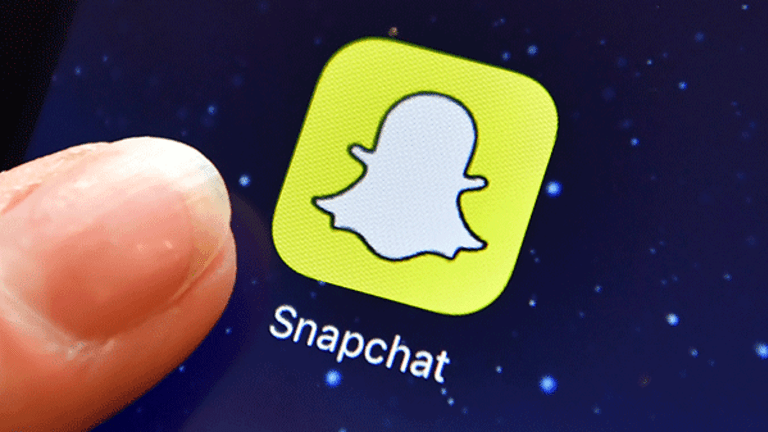 Will Snapchat Become the Next Facebook… or the Next Twitter?
The social media company is gearing up for what could be the biggest tech IPO over. However, is Snapchat just overpriced and overhyped?
After months of speculation and excitement, social media company Snapchat has finally publicly filed for its IPO. With a valuation that could go as high as $25 billion, it would be the biggest tech IPO since Alibaba (BABA) - Get Report.
Some analysts are calling Snapchat the next Facebook (FB) - Get Report , Apple (AAPL) - Get Report , or Google (Alphabet (GOOGL) - Get Report ). But the company just as likely could become the next Twitter (TWTR) - Get Report , GoPro (GPRO) - Get Report , or Fitbit (FIT) - Get Report  -- once-hot stocks that are now trading much lower than their IPO prices.
Should investors get ready to snap up this stock when it becomes available? Or is Snapchat all overpriced hype?
At a valuation of $25 billion, Snapchat would be demanding that investors pay $62 for every dollar earned. For its IPO, Facebook set that figure at $28, while Twitter demanded $56. Way back in 2004, Google's IPO had asked for just $8.50.
If Snapchat is able to grow its earnings, the company could justify this high valuation.
The company has been able to monetize its social media service at a quick clip. Revenue soared from less than $62 million in 2015 to more than $400 million. Quarterly average revenue per user (ARPU) also grew from just 31 cents in the fourth quarter of 2015 to $1.05.
Such fast growth would likely cause Wall Street to overlook issues such as sluggish user growth and a high cost of revenue, as well as R&D spend and mounting losses.
Snapchat's social media platform is based on images that users upload to their accounts and share with others. Thus, the company relies heavily on user-generated content. By making a foray into the smart glasses market with the introduction of Snapchat Spectacles, the company could see a growth spurt in user engagement. However, Snapchat is still after digital ad dollars -- a space now dominated by Google and Facebook -- as its main source of revenue.
If Snapchat does IPO between $20 billion and $25 billion, as expected, the company's cash burn rate would present an onerous problem. Unless Snapchat can arrest its losses, it will have to raise debt or dilute more equity to keep afloat.
Even though Facebook and Twitter were also overvalued compared with their peers during their respective IPOs, the two companies have since seen very different performances. While Facebook has grown stronger every year, Twitter has lost more money.
While it would be nice for its early investors if Snapchat were to follow in Facebook's footsteps, it could just as well go the way of Twitter. Investors who are averse to risk may want to steer clear of this IPO and stick with a more dependable tech player.
Of course, high-flying tech stocks always carry a bit of risk. After all, this is an industry that moves fast.
However, we've found a company with explosive growth potential... but with none of the risks that come with trendy tech stocks. Even better, it pays out steadily increasing dividend income.
Click here for more information on this potential-packed play.
The author is an independent contributor who at the time of publication owned none of the stocks mentioned.