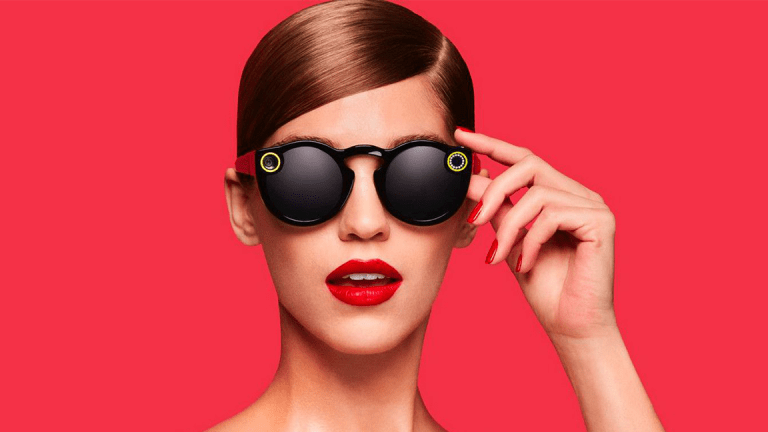 Could Snap Finally Turn Things Around in 2018?
Analysts are divided on where the struggling social media might be headed next in the near future.
It's been nine months since Snap Inc.  (SNAP) - Get Snap, Inc. Class A Report went public and Wall Street still seems confused by the struggling social media platform. 
Snap's stock has been battered in the months after its high-flying IPO in March, with shares falling roughly 50% from its peak. Snapchat remains popular among millennial and Gen Z circles, but the company continues to face steep competition from its giant rival, Facebook Inc. (FB) - Get Facebook, Inc. Class A Report . On Thursday, Facebook-owned Instagram said it's testing a product called Direct, a standalone app for private messages, which mirrors many of Snapchat's features. 
Aside from its issues with Facebook, Snap has also failed to effectively monetize its app and missing analysts' estimates for each of its quarterly earnings reports. 
Analysts are sharply divided in their beliefs of where Snapchat may be headed next. On Tuesday, Barclays raised its rating on Snap's stock and hiked its price target to $18 from $11, citing evidence that the company could be nearing a positive inflection point in 2018. That same day, Evercore analysts published a bearish report on Snap that assigned a stock price target of $7 and declared that they don't see a clear path to profitability for the company. 
Thanks in part to the Barclays report, Snap has enjoyed a relatively good week, with shares higher by 6.3% in the previous five trading sessions. By Thursday, Snap had pared back some of those gains, however, with shares sliding 0.1% to $14.58.
Snap was taken public at $17 per share in early March. Its stock climbed 44% to $24.48 by the end of its first trading day. 
Wall Street isn't the only party that appears confused about Snapchat's future. Snap CEO Evan Spiegel admitted as much when he announced earlier this month that Snapchat would be completely redesigning the app to make it easier for people to use, serving as a last-ditch attempt to attract users older than 30 years of age. Making matters worse, Spiegel cautioned that the move would be "disruptive to business in the short term," which provides little hope that the company can fix its sluggish user growth anytime soon. 
"This is aimed primarily at attracting new users and a slightly older demographic that is the sweet spot for advertisers and has been missing from the Snap user base," said GBH Insights analyst Daniel Ives, who added that growth in Snap's advertising business will be "front and center" for the company in 2018. 
Barclays analyst Ross Sandler said the redesign, which introduces an algorithmic feed and separates social and professional content, could help kickstart user growth. As he pointed out, Twitter Inc. (TWTR) - Get Twitter, Inc. Report and Facebook both benefited from algorithmic ranking of content. The idea is that Snap users won't have to scroll through content they don't want to see; instead, they view content first from the friends they interact with most, which may translate into more time spent on the app. 
Still, others believe Snap may be facing bigger problems that the redesign can't fix. 
"They're trying to bring on more mature demographics," said Clement Thibault, a senior analyst at Investing.com. "However, Snap's problem is the perception of its app by this demographic, and not its design. The visual concept is appealing to younger audiences, and so older generations are discarding it as a 'teen app.'"
The redesign could also potentially create more challenges for Snapchat on the advertising front. With social interactions separate from posts made by professional publishers, Snapchat may quickly run out of real estate for advertisements, since the company has always been reluctant to place ads in messages between friends. On top of that, fewer users are spending time on Snapchat's Discover feature, which houses all of the content from professional publishers like NBC, BuzzFeed and Cosmopolitan, among many others. 
"The redesign is good from a user experience, but this is going to be bad for Snapchat on the side of advertisers," said Ben Dunbar, Investment Leader at Gerber Kawasaki, which owns shares of Facebook, Twitter, Amazon.com Inc. (AMZN) - Get Amazon.com, Inc. Report and other tech giants. "They'll now face the problem of pushing users away from Discover stuff because they want to use Snapchat to communicate with friends." 
A lot is riding on Snap to prove itself to advertisers, primarily because advertising accounts for the lion's share of its total revenue. Without a healthy ad business, Snap will have to find some other way to show that it can live up to the sky-high valuation its been assigned. Snap currently trades at a 25x sales, Dunbar noted, and has a market cap of $17.5 billion. 
Many Wall Street analysts have begun to adjust their expectations for Snap, as they no longer believe that Snap is poised to be the Facebook-killer like the pre-IPO hype suggested. As a result, some have taken on a more rational view that Snap is a niche platform that's still an important part of the social media ecosystem. Depending on how Snap fares in the near term, Ives said he thinks Snap could potentially become an acquisition target later on down the line. 
For now, though, Snap still has a lot to prove in the year ahead. 
"They're laying people off and aren't growing users and they're still a $17.5 billion company," Dunbar explained. "They could be a turnaround story, but I think it's unlikely because everything they do, they have to compete with Facebook, a massively profitable company. I wouldn't want to compete with Facebook." 
Facebook is a holding in Jim Cramer's Action Alerts PLUS Charitable Trust Portfolio. Want to be alerted before Cramer buys or sells FB? Learn more now.
More of What's Trending on TheStreet: