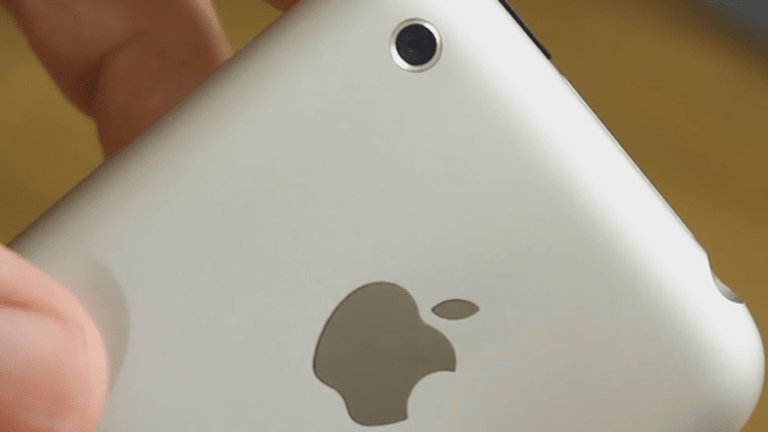 Will Apple's Other iPhone Suppliers Follow Foxconn to the U.S.?
Apple is under pressure from President Donald Trump to move some of its iPhone manufacturing to the U.S.
The same week that Apple (AAPL) - Get Apple Inc. Report  has kept mum about reports that it will build three plants in the U.S., one of its largest suppliers, Foxconn (FXCOF) , announced plans for a new multi-billion dollar factory in Wisconsin. 
The Foxconn factory is expected to open in 2020 and will manufacture display screens for TVs and other electronics. The Foxconn plant has the potential to employ 13,000 people at an average salary of $53,875, Wisconsin Governor Scott Walker said at a press conference on Wednesday.
The day before Foxconn announced plans for the plant, President Donald Trump told the Wall Street Journal that, in addition to Foxconn building a plant in the U.S., Apple CEO Tim Cook had promised to build three "big, beautiful" plants in the U.S. This would be a dramatic departure from Apple's history of manufacturing, which has largely taken place in Asia, namely in China, Taiwan, and Japan. Apple currently only has one plant of its own, which is located in Ireland.
Apple is a holding in Jim Cramer's Action Alerts PLUS Charitable Trust Portfolio. Want to be alerted before Cramer buys or sells AAPL? Learn more now.
Analysts and supply chain experts think Apple building three plants in the U.S. is highly unlikely. Apple has a complex supply chain that involves sourcing components from China, Taiwan, and Japan and shipping them to factories in China to be assembled into an iPhone and shipped out. To make the phones in the U.S., all of those components would have to be shipped to the U.S. before being assembled, which would drive up shipping costs. 
In addition, China's manufacturing workforce is significantly more flexible than the U.S., with many workers in China sleeping at the factories for convenience. Over the past 25 years, the U.S. has lost a lot of its manufacturing capabilities and skilled labor workers, according to Nallan Suresh, a supply chains expert in the University at Buffalo School of Management. For Foxconn, this isn't a huge problem because Wisconsin is a hotbed for manufacturing, he noted. "I expect that factor played a big part in choosing that location," he said.
Don't Miss These Weekend Reads on TheStreet:
How Birchbox Took on Macy's, J.C. Penney and the $500 Billion Beauty Counter
However, China's manufacturing advantages have eroded recently, according to Suresh. In the past four years, China's pollution problems, real estate cost and living conditions have made it a less attractive country for operations, he said. Managers would probably not be willing to go there anymore after reports of certain working conditions, including suicides, he said. 
But while Apple may not build plants in the U.S., more of its suppliers might start moving to the U.S. now that Foxconn has paved the way, Suresh said. "Chances are likely more suppliers will follow suit, depending on how well the Foxconn factory runs," he said. "This is a big step on their part, and I think it's a good first step."
This would be significant considering Apple has 766 suppliers, with only 69 located in the U.S., according to the MIT Technology Review. The majority are located in Asia. Nearly half of the suppliers, or 346, are located in China, while Japan has 126 and Taiwan has 41. 
Taiwan-based Pegatron (PGTRF)  is another big Apple manufacturing partner that has expressed a willingness to move some of its iPhone operations to the U.S., according to comments by U.S. Pegatron CEO Liao Syh-jang at an investor conference. "As long as there is demand, whether the clients are American or Chinese, Pegatron already has its production lines in place," Liao said, according to Focus Taiwan. "If Trump institutes his Made in America proposal, it will be fine for Pegatron as long the client is willing to absorb the costs." 
Last November, Apple reportedly asked Foxconn and Pegatron to look into whether it was possible to move some of its manufacturing capacity to the U.S, according to 9to5Mac. At the time, Pegatron didn't think it was possible due to the cost of moving operations. While Foxconn has now followed through with plans for a Wisconsin factory, the company had first brought up a U.S. factory back in 2014. Suresh said he thinks Foxconn had been looking for a way to move some of its operations out of China due to the pollution and living and working conditions.