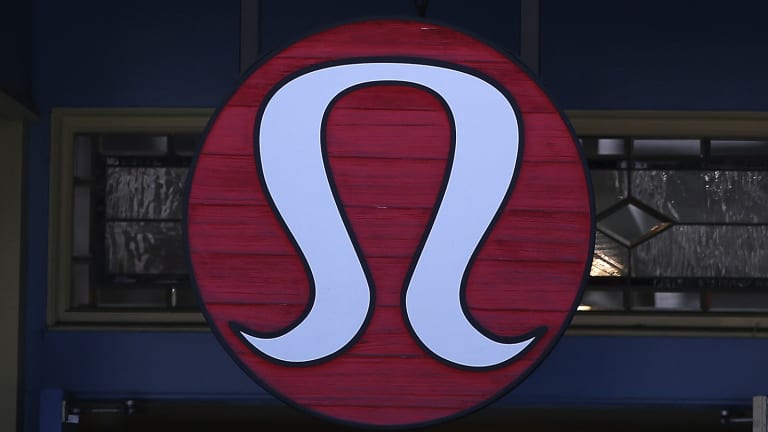 Will Lululemon Athletica Ever Come Down?
Lululemon Athletica stock is up about 16% since I turned bearish on the stock in April. The clothing maker reports earnings Thursday.
Back in early April, I turned bearish on shares of Lululemon Athletica (LULU) . Since then the stock is up about 16%, easily outperforming the S&P 500. The company reports Thursday. Will I ever be right on this name?
I have been bearish (and wrong) on shares of Lululemon. As early as June, I thought the stock would get chopped in half. I still think Lululemon will have a hard time in the back half of the year -- coming up against increasingly difficult comparisons. Then the stock will fall. I also think expectations regarding gross margins are too high.
Lululemon reported a strong first quarter. First-quarter fiscal 2016 revenue rose 17% to $495.5 million, vs. the $487.8 million estimate. Earnings of 33 cents were 2 cents ahead of analysts' estimates.
On a currency-neutral basis, the company reported that total comparable-store sales rose 8%, but that was against an easy comp from last year, when the company was hit by the West Coast port strike. If you recall, when the port strike ended, second-quarter comps jumped to 11%. There is no way Lululemon will do an 11% comp this quarter. For comparison, last year Lululemon did a 9% comp. Most same-store estimates are at half that number. And it doesn't get any easier.
I think the 8% comparable-store sales number drove the stock, but that comp is actually made up of a direct-to-consumer (i.e. e-commerce) number and the traditional same-store sales number. Lululemon's e-commerce number grew 17%, but same-store sales grew just 3%. Add them up and you get the overall 8% comp. If 3% was the headline number, I doubt the stock would have moved the way it did.
During the West Coast port strike last year, gross margins were artificially low because the company used air freight to get its merchandise to stores. Airlifting yoga pants around the world wrecked margins. Now that Lululemon is back to transporting merchandise via ocean cargo, gross margins jumped. Some investors believe the increase in margins is permanent, but that's not the case. Margins are just bouncing back to where they were.
While gross margins return to normal, because of higher operating expenses, the company is actually experiencing deleveraging in selling, general and administrative expenses. In other words, Lululemon ended fiscal 2014 with a net operating margin of 15%. This year they will be lucky to get to a 12% net operating margin. If you do the math, sales are expected to rise 12%, while expenses are expected to jump 17%. That should keep a lid on earnings-per-share growth.
For the second quarter, analysts are looking for revenue of $515.18 million, up 13.7%. Lululemon is expected to earn 38 cents per share. For the year, the consensus estimates that the company can earn $2.15 a share on revenue of $2.34 billion. I think the stock is better valued in the $50s, rather than the $80s. I think it's only a matter of time until I am right.
This article is commentary by an independent contributor. At the time of publication, the author held no positions in the stocks mentioned.