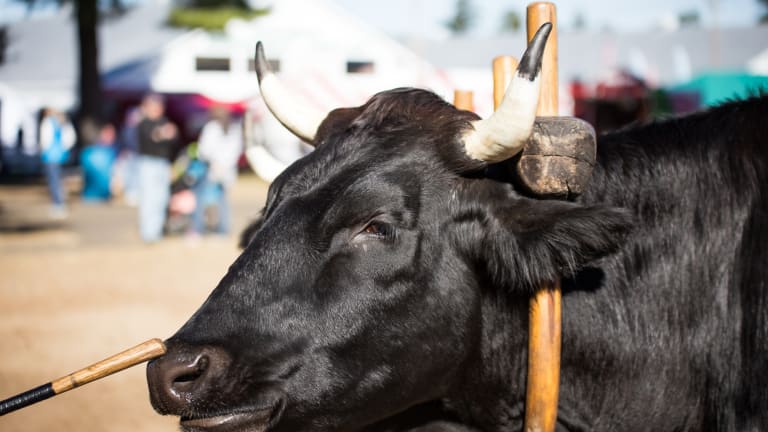 Will the Government Shutdown Kill the Mind-Blowing Bull Market?
The stock market's impressive start to the year is at risk as the government shutdown enters day three. Meanwhile, a series of healthcare deals captivates Wall Street's attention.
It's game time. 
Stock market melt-up may be dead, for now.
Guess what? Stock market futures weren't up more than 100 points as of this writing. Hard to believe, I know. In a way, it's good to see investors take a pause to assess the longer-term impact of a government shutdown entering day three. Donald Trump has to get more done in office than pushing through tax reform. This latest political stalemate resurfaces the gridlock that stymied economic progress during the Obama years. Don't send me hate mail on that comment -- you know it's true. Nevertheless, the stock market melt-up looks to be on temporary hold. And oh, what a melt-up it has been thus far in 2018. Inflows into ETFs tallied $325 million last week, according to Jefferies. Global cyclicals saw a robust $555 million for the week, bringing their total year-to-date inflow to $3.3 billion. Energy saw $687 million in inflows, while small-caps hauled in $807 million. Weakness was seen in yield ETFs (outflow of $1.5 billion) and real estate ($518 million hit). 
The drug deals continue.
The price tags on these healthcare deals are eye-popping. As TheStreet's Paul Whitfield pointed out, Sanofi SA (SNY) - Get Report was poised to end its long search for a biotech deal after agreeing to an $11.6 billion deal on Monday for Massachusetts-based Bioverativ Inc. (BIVV) . The deal will add hemophilia treatments to offset Sanofi's falling profits from under-pressure diabetes treatments. Price tag on the deal: a 64% premium. Meanwhile, Celgene (CELG) - Get Report  also said Monday it will dole out about a 30% premium to scoop up Juno Therapeutics (JUNO) . Celgene may not be done bulking up, wrote TheStreet's Armie Lee. CVS Health (CVS) - Get Report is paying a roughly 29% premium to buy Aetna (AET) (hopefully, if regulators approve the deal). This deal makes you wonder about two things. First, Amazon (AMZN) - Get Report better move quickly to enter the healthcare space -- it's running the risk of grossly overpaying for entry. Two, Action Alerts Plus holding Allergan (AGN) - Get Report could catch a bid here (stock is down 15% past year) on all this deal activity -- it has long been rumored the Botox maker is shopping a key business. In this environment for healthcare deals, Allergan could fetch a strong price and reinvigorate its stock in the process.
Receive the free daily "Morning Jolt" newsletter by heading here.
Root for the Philadelphia Eagles stock market bulls.
If you are sitting on 50% gains in Action Alerts Plus holdings Apple (AAPL) - Get Report , Facebook (FB) - Get Report  , Alphabet (GOOGL) - Get Report (and God knows what penny stock), better hope the Philadelphia Eagles beat down the New England Patriots in the Super Bowl. According to the Super Bowl indicator, a win by an American Football Conference team, like the Patriots, means stocks will fall. The indicator, which was first introduced in the 1970s, has an 80% accuracy rate according to Investopedia. Clearly, this indicator meant nothing when it comes to the Patriots' win last year as stocks have skyrocketed. But with stock valuations much higher than last year, a Patriots win could equate to profit-taking. And if you believe in this indicator at all, I have a flying puppy to sell you.
What's Hot
Keep This Chart in Mind
What government shutdown...
More from the Morning Jolt Archives:
More of What's Trending on TheStreet: