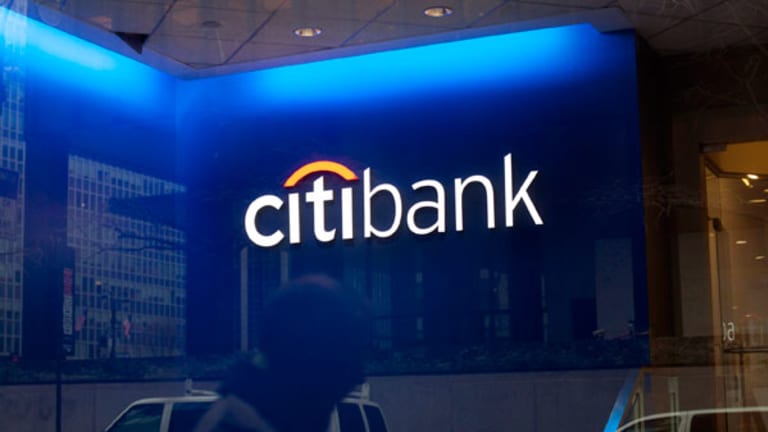 Will Citigroup Be the First Giant U.S. Bank to Break Up?
Citigroup continues shedding its consumer business, but a wholesale breakup may not be far off.
NEW YORK ( TheStreet) -- Citigroup's (C) - Get Citigroup Inc. Report sale of its Japanese consumer unit last week is being viewed as a step in the right direction for the sprawling financial institution, but Wall Street analysts and investors appear to be looking for something far more radical.
Citigroup has been the worst performer among the four big U.S. banks in 2014 with shares rising just over 5% going into the final trading day for 2014. That compares to a near 8% rise for JPMorgan Chase (JPM) - Get JPMorgan Chase & Co. Report , a 16% gain for Bank of America (BAC) - Get Bank of America Corp Report , and a 22% advance for Wells Fargo (WFC) - Get Wells Fargo & Company Report .
Citigroup is also the only major U.S. bank that hasn't raised its dividend in the years following since the 2008 financial crisis. The quarterly payout is stuck at a mere penny per share.
"We are not proponents of breaking up the Too Big to Fail Banks, but if senior management is unable to deliver 10% return on equity (on stated equity, not tangible equity) in the next three years (2015-17), alternative strategies will need to be considered, in our view," wrote RBC Capital Markets in a report on Citigroup earlier this month. "A persistent refusal by the regulators to allow Citigroup to return excess capital will make it extremely difficult to deliver the ROE needed to keep the company intact."
Rafferty Capital Markets analyst Dick Bove believes Citigroup should stay largely intact, but get rid of its global consumer business entirely, focusing principally on serving Fortune 500 companies around the world.
"If you are a large corporation with a global business, you've got to do business with Citigroup because there's no one as good as they are in terms of spread across the world, in terms of depth of product mix -- that's what they should do. This whole consumer finance thing has just been disaster after disaster after disaster," Bove says.