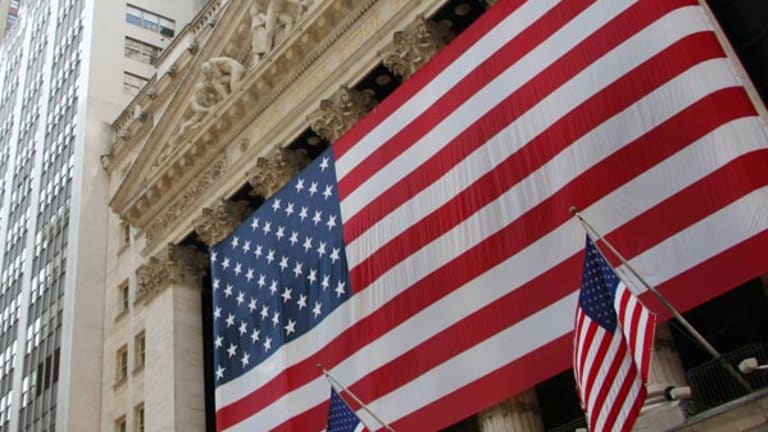 Why You Should Google Yourself Today
Changes to Google's search algorithm offer a way for regular folks to optimize how the world sees them.
NEW YORK (
) -- Changes to
Google's
(GOOG) - Get Alphabet Inc. Class C Report
search algorithm -- the formula it uses to prioritize the results of searches -- are usually only of interest to online marketers and businesses who want to optimize their place in search rankings. But a sweeping change to the algorithm announced Tuesday should have everyone checking out how Google presents them to the world.
The key change is the incorporation of "personal results" into search results -- and this being Google, that means the elevation of Google+ pages in searches for a particular person.
Changes to Google's search algorithm offer an opportunity for regular folks to optimize how the world sees them.
Despite seeing tremendous growth in accounts, the time members actually spend on the upstart social network flagged after the
initial curiosity wore off.
But this change means that your Google profile is likely to be displayed prominently to people who search for you, so if you've been neglecting your Google+ page for the past few months in favor of social networks such as
Twitter
and
Facebook
, now is a good time to revisit it.
The good news is that Google+ makes it easy to manage your online privacy. To see how the public views your profile, just click "view profile as..." on your profile and then "anyone on the Web."
>>Broken Heart, Broken Budget
When editing your profile, each piece of information can be set as public or limited to certain circles of acquaintances. And when posting something to the site in the future, just indicate whether you want the post to be viewed by the public or by specified groups of connections (a Google+ innovation that was aped quickly by Facebook). If you're worried about your online reputation, just avoid
common mistakes
such as profane language and ranting about employers.
The other interesting development for online reputation management is that you can now choose to hide "personal results" when searching. Not only will this bury the Google+ results, but it will return results that aren't personalized based on your search history, as has long been the practice of the search engine. As Steven Levy of
Wired
magazine
, this has the effect of doing away with the "filter bubble" in which Google customizes search results to what it thinks we want to see rather than giving us a raw view of relevant search results.
So what does this mean to you? It used to be that when you searched for yourself on Google, the order of search results you saw didn't necessarily reflect what the world at large sees when it searches for you. By selecting "hide personal results," you can get a better idea of where the "real" you ranks on Google.
Many people have already cried foul on the incorporation of Google+ pages, arguing that the company is using its stranglehold on the search business to promote its social network, so perhaps the changes will get rolled back if critics get their way. But for now, you can play the situation to your advantage by making sure you're putting your best foot forward to the rest of the world.
>To submit a news tip, email:
.
Follow
TheStreet
on
and become a fan on