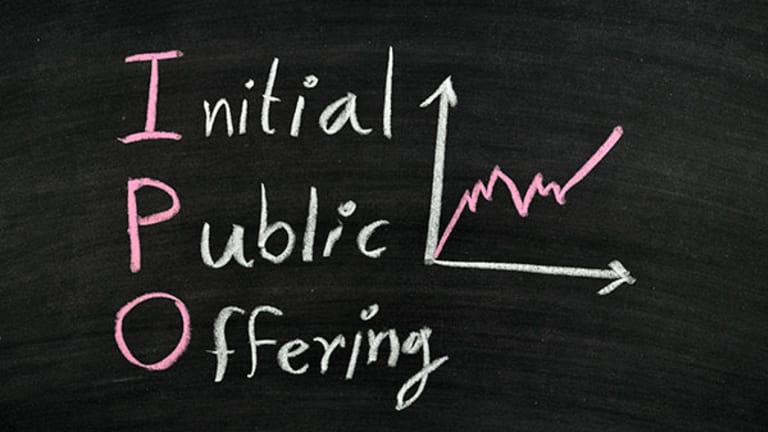 Why You Should Buy iRhythm Technologies' Stock Right Now
It's time to buy shares of iRhythm Technologies (IRTC), before the banks that underwrote its IPO begin issuing research reports on the stock.
Investors have a chance to profit from the end of the quiet period following iRhythm Technologies' (IRTC) - Get iRhythm Technologies, Inc. Report  initial public offering.
When that period ends on Nov. 14, analysts at the Wall Street banks that underwrote the IPO will be allowed to initiate ratings on the stock and issue research reports on it. This is bound to give the stock a boost.
Investors should buy shares now and ride the anticipation about the release of these reports higher. They should hold shares through the actual release of these reports and then sell them after the reports are released on Nov. 15.
Strong Fundamentals
iRhythm Technologies makes a lightweight, easy-to-wear digital heart monitor that detects arrhythmias. Since iRhythm received clearance by the U.S. Food and Drug Administration in 2009, it has served more than 500,000 patients. The San Francisco-based company was founded in 2006.
This company has had impressive revenue growth. Revenue increased 66.35% between 2014 and 2015, and 79.8% between the six months ended June 30, 2015 and 2016. Its gross margin has also increased. The company recorded gross margins of 57% and 66% for the last six months ended June 30, 2015, and the last six months ended June 30, 2016, respectively. This increase was driven largely by the company's efforts to lower manufacturing costs, and reduce labor costs through algorithm improvements. As of June 30, 2016, the company had an accumulated deficit of $116.8 million.
Strong Management
Since July 2012, Kevin King has served as CEO of iRhythm. King has nearly 30 years of experience in leadership roles in the IT and health care industries. Previously, he was CEO Affymetrix which makes genetic-analysis systems, and before that, CEO of Thomson Healthcare, an information services business focused on health care-related businesses. 
Matthew Garrett has served as CFO of IRTC since January 2013. Prior to joining the company, Garrett served as CFO of Navigenics, director of business development at Corventis and chief accounting officer and treasurer for Cogentus Pharmaceuticals. 
IPO Performance
iRhythm Technologies priced its Oct. 19 IPO at $17, above the initial price range of $13 to $15.
Demand was strong, and the company, which originally planned to offer only 5.4 million shares, wound up offering 6.3 million.
The stock jumped 53% on its first day of trading, to $26.05. Although it has fallen 11% since then, to $23.30, it's still significantly above the $17 level.
Strong Underwriters
When iRhythm Technologies' strong set of underwriters are finally able to release reports, the market will be watching and listening to their recommendations. The joint bookrunners for the deal are Morgan Stanley and J.P. Morgan. Additional underwriters for the deal include Canaccord Genuity and BTIG.
Strong Investment Ahead of Quiet Period Expiration
iRhythm Technologies is growing revenue significantly faster than its competitors and is well positioned for continued growth in the large and expanding ambulatory cardiac monitoring market.
The company is backed by several notable venture capital firms, as well as a strong team of underwriters.
We expect its underwriters will be eager to release detailed positive reports at the expiration of the upcoming quiet period which will likely lead to a jump in share price.
iRhythm Technologies' quiet period will end on Nov. 14, and investors should build a long position in the stock before that date. Hold shares through the release of the reports and sell shares on Nov. 15.
This article is commentary by an independent contributor. At the time of publication, the author held shares of IRTC.