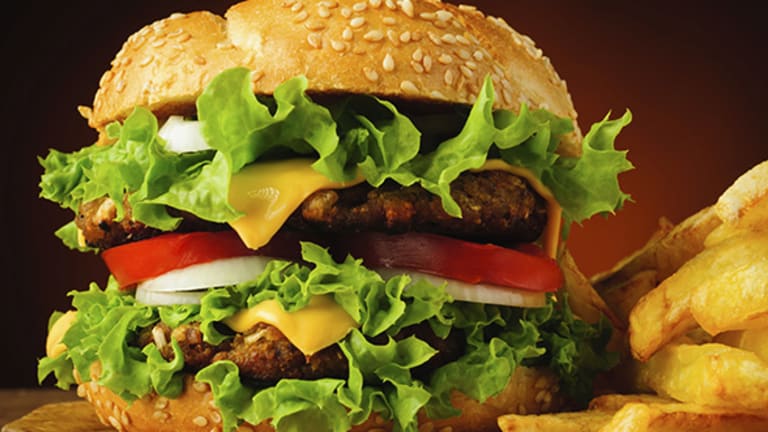 Why You Should Bet on a Decline in AdvancePierre Foods Stock Now
AdvancePierre Foods' IPO lockup period will expire soon. Savvy investors can profit from an expected selloff in the company's stock by selling it short now.
Investors can profit by selling short shares of AdvancePierre Foods (APFH)  now. The company's stock is likely to decline after its initial public offering lockup period expires on Jan. 11. At that time, pre-IPO investors and executives at AdvancePierre will be able to sell some of their roughly 65 million shares.
A selloff is even more likely because the stock has performed so well since AdvancePierre Foods went public. Insiders probably will be eager to cash in on some of their holdings at current prices. The company priced 18.6 million shares at $21 each on July 14. The stock jumped more than 14%, to $24, on its first day of trading and has risen to more than $29.00 recently. 
To profit from the likely dip in AdvancePierre Food's share price, investors should accumulate a short position over the next several trading sessions. Anticipation of the lockup expiration, and the event itself, should push shares lower. Short-sellers looking to lock in gains from this event-driven trade should cover their positions on Jan. 12 after the lockup expiration.
AdvancePierre Food Holdings produces and distributes entrees, sandwiches and ready-to-eat snack products in the U.S. It holds the No. 1 or No. 2 market share position in nearly all its major categories. Ready-to-eat sandwiches compose the biggest part of its business, accounting for 67.4% of net sales.
Investors should watch two of AdvancePierre Food's largest shareholders when the lockup period ends: Oaktree Capital Management and John Simons, who is AdvancePierre's CEO but plans to retire on March 31.
Oaktree, an investment management firm, owns 53 million shares of the stock and likely will be looking to book profits and lighten up on its position. Simons owns 2 million shares and could want to lock in some profits ahead of his departure.
Overall, AdvancePierre is a strong, recent IPO with solid fundamentals and good management. Over the long term, the stock is likely to perform well. But the lockup expiration offers an attractive short-term bearish trade.
This article is commentary by an independent contributor. At the time of publication, the author held a short position in shares of APFH.