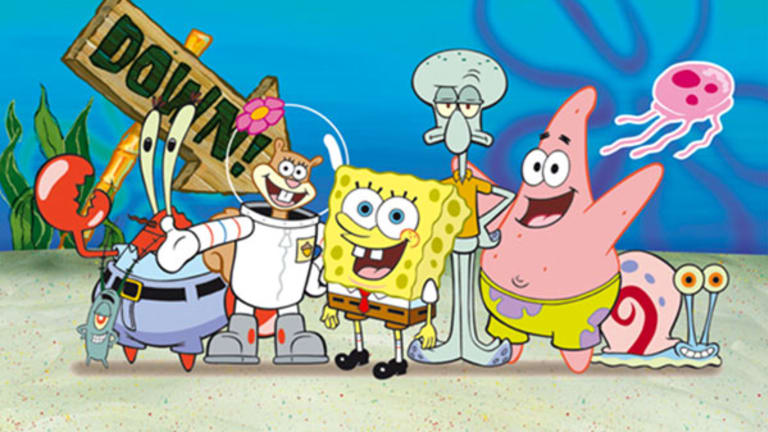 Why Viacom's Nickelodeon Is Betting on New Online Subscription Service
Add Viacom's Nickelodeon to the list of cable TV networks betting that revenue from stand-alone online subscription services can help offset declines in advertising.
NEW YORK (TheStreet) -- Add Viacom's (VIAB) - Get Viacom Inc. Class B Report Nickelodeon to the list of cable TV networks betting that revenue from standalone online subscription services can help offset declines in advertising. It's a logical bet, but it might not be enough to assuage investors skeptical that CEO Philippe Dauman can make up in subscriptions what he's losing in advertising.  
Dauman used his company's quarterly earnings call on Thursday to announce that Nickelodeon, the children-focused pay TV network, will begin to sell subscriptions in March to an Internet-based offering that won't be branded Nickelodeon but instead will be "distinctly branded," Dauman emphasized.
The Nickelodeon announcement follows similar ventures from Time Warner's (TWX) HBO and CBS's (CBS) - Get CBS Corporation Class B Report Showtime, both expected to begin service sometime this spring.
But news of a stand-alone venture from Nickelodeon wasn't enough to appease investors nervous about the negative trajectory of Viacom's advertising revenue, which tumbled 6% during the December quarter. Likewise, they weren't exactly comforted when Dauman said that advertising sales for the current quarter were "comparable to the prior quarter.
After dropping as much as 1.6% in early trading, shares of New York-based Viacom were rising 0.3% to $66.71, trimming its 12-month decline to 18%. 
Dauman's motivation for the Nickelodeon standalone venture is twofold: he wants the revenue that a Viacom-controlled subscription service would provide, and also to takeover the role of measuring viewership of his most popular channel away from Nielsen.
Dauman has been among the media executives most critical of Nielsen's ability to measure viewing on digital platforms. Once again, he took a jab at the industry's longtime referee declaring that, "inadequate measurement undermines innovation and effectively undermines providers like us."
Viacom, Dauman said, is in discussions with several advertising measurement companies apart from Nielsen for "more comprehensive measurement tools."
"We are not waiting for change we are working with other major parties in the advertising ecosystem, to create new measurement and monetization tools," he said on the conference call with investors.
But Dauman's Viacom continues to live in a Nielsen-dominated world because advertisers continue to base their buys on a measurement service that has been the industry standard for nearly five decades. As such, revenue for the quarter ended Dec. 31 totaled $3.34 billion, missing analysts' consensus estimate of $3.38 billion, as domestic advertising sales declined by a whopping 6%. 
Revenue at Viacom's network group, led by Nickelodeon and MTV, increased 4% in the quarter to $2.65 billion, largely due to better-than-expected affiliate fees, the money pay TV providers pay Viacom to carry its networks.
Affiliate fees, as opposed to advertising, continue to sustain Viacom, and Dauman was quick to note that internationally the company is growing faster than in the U.S. in both categories.
One unequivocal bright spot at Viacom is its movie business, both at its blockbuster-focused Paramount studios and its independent arm, Focus Features. Revenue at its Filmed Entertainment group climbed 6% to $720 million as Teenage Mutant Ninja Turtles, released during the December quarter, helped to drive a 6% increase in theatrical sales and a 16% growth in video-on-demand revenue.  
-- Written by Leon Lazaroff in New York
Contact by Email.
Follow @LeonLazaroff