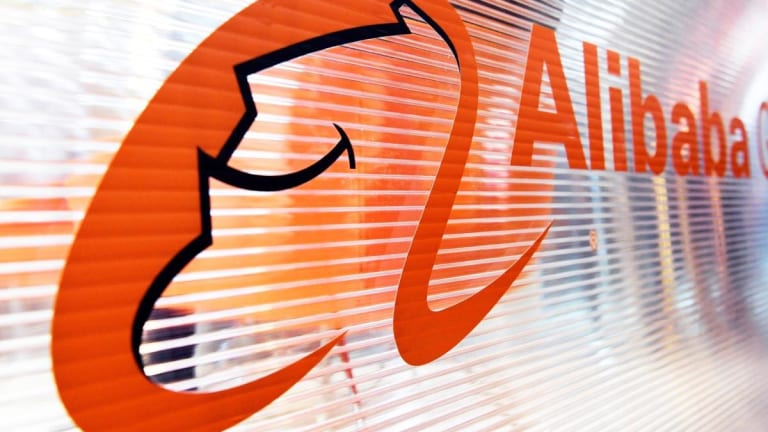 Why This Analyst Thinks Alibaba Stock Is 60% Too Cheap
The Street is 100% behind Alibaba right now, despite the stock tanking in recent weeks.
Believe in the BABA hype or not.
Chinese e-commerce king Alibaba (BABA) - Get Report  is set to report its much-hyped earnings this Thursday. There are quite a few concerns around the trade war and poor Chinese economic data approaching the print.
That said, Wall Street's top analysts aren't ready to shy away from being bullish on Alibaba just yet. Here we use TipRanks data to take a closer look at what Wall Street's top analysts see in store for this volatile stock.
A Stellar Bull Case
"We think Alibaba is years ahead of any competitor in driving digital commerce forward," said MKM Partners analyst Rob Sanderson. He has a $280 price target on the stock, indicating massive upside potential of over 60%. "Of greater consequence is Alibaba's foray into digitizing offline commerce (new retail), which we think is even further ahead and has potential to multiply Alibaba's addressable market," Sanderson added.
Alibaba is investing aggressively to gain a greater slice of the market share by hiring more delivery executives and also expanding its offline footprint. True, the company's investments have recently weighed on its numbers. Yet, analysts are not wary of the short-term pain if it translates into long-term gain.
As Scott Devitt from Stifel Nicolaus states, "We remain comfortable with the lower long-term margin profile as it will allow the company to generate a higher level of absolute profit over the long term and should lead to increased efficiencies across Alibaba's entire ecosystem."
Looking ahead, the company is planning to expand its footprint to India, the world's sixth largest economy and second most populous country in the world. Alibaba already holds a stake in multiple upcoming Indian companies, including online wallet and payments company Paytm as well as online grocery company BigBasket. Additionally, there are talks of Alibaba partnering up with one of the Indian conglomerates to compete with the likes of Action Alerts PLUS holding Amazon (AMZN) - Get Report and Walmart (WMT) - Get Report owned Flipkart, India's largest e-commerce company.
These discussions are relatively new and encouraging for investors eyeing Alibaba.
Moreover, the company has attractive projections.
Analysts expect an approximately 60% increase in top-line in the quarter that ended June compared with a 58% increase in the last quarter, despite tariff worries and currency woes. Coming to valuation, the company seems to be fairly valued, with immense upside potential especially considering the micro level factors and growth pipeline. Having a forward price to earnings ratio of 28.65 times compared with Amazon's 111.1 times, coupled with a nearly 20% fall from its recent high two months back, makes Alibaba a steal deal.
Bottom Line
Alibaba is portraying tremendous growth and momentum. Moreover, the stock seems to have born the brunt of overblown worries around U.S.-China trade worries, as investors ignored the company's micro-level financials. With double-digit growth in all its segments, the stock does not seem to become a loss-making machine anytime soon.
And at the same time, impressive gross merchandise volume growth coupled with massive smartphone and internet penetration in China is expected to act as major bull factors for the company. Coming to the market consensus, the stock floats a Strong Buy rating at the moment, with all 11 analysts polled in the last three months having a buy rating on the stock. We can also see that the price target currently stands at $250.55, indicating robust upside of over 45% from current levels. 
TipRanks.com offers exclusive insights for investors by focusing on the moves of experts: Analysts, Insiders, Bloggers, Hedge Fund Managers and more. See what the experts are saying about your stocks now at TipRanks.com.