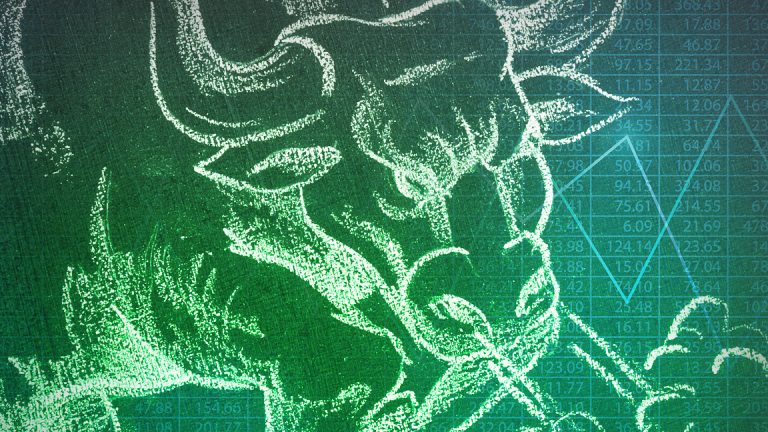 Why the S&P 500 Could Rocket 122% by Year-End
Ever experienced FOMO?
FOMO applies to more than just anxiety about missing happy hour when you're stuck at the office.
According to BofA Merrill Lynch Global Research, the "fear of missing out" has driven the S&P 500 to a 133% annualized return so far in January.
That enormous jump comes amid a "super-frothy" start to the year, analysts said in the Jan. 19 note. Investors have piled into stocks amid the FOMO on what could be huge returns. If the S&P continues on this trajectory established at the beginning of the year, the index could rise to 6,220 by the time 2018 is out, a massive 122% rally from the S&P 500's close on Thursday, Jan. 18.
"Thundering flows" have sent $23.9 billion into equities, BofA found. The four-week inflow into stocks is the biggest ever at $58 billion. Plus, the four-week inflow to active equity funds has risen to a four-year high.
The "fresh upside" to stocks in the start of the year is driven by low interest rates and high corporate earnings, expected to grow 20% this year alongside U.S. real GDP growth between 5% and 6%.
As always, the market faces threats. For now, BofA wrote, those are major changes to Nafta, a trade war with China, U.S. government shutdowns, a Democratic sweep in November elections, a surge in inflation and oil prices. But they're all still just "noise," BofA said. Until those threats translate into higher interest rates and lower earnings, analysts will maintain their bullish position.
More of What's Trending on TheStreet: