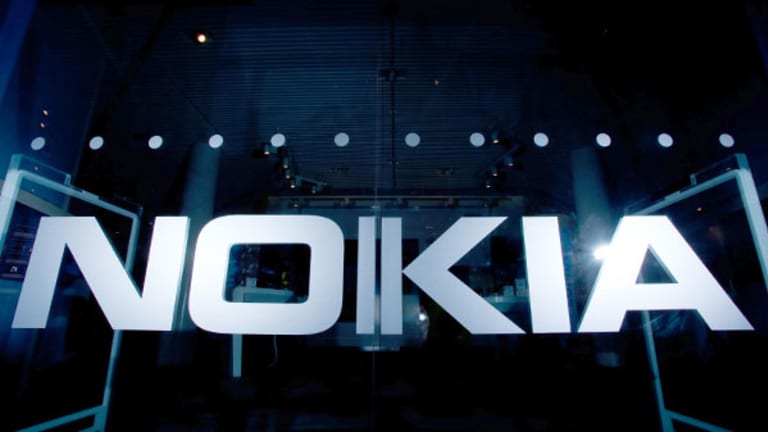 Why the First Nokia-Branded Android Phones Are Promising in Many Ways
Though taking share from Samsung and other Android rivals won't be easy, Finland's HMD Global is doing a lot of things right with its first Nokia-branded phones.
As Apple (AAPL) and Samsung continue dominating the $500-plus smartphone market, and Samsung and Chinese OEMs lay claim to much of the rest, one of the mobile industry's great what-ifs remains the question of where Nokia (NOK) would be today if it had chosen in 2011 to embrace Android instead of Windows Phone. The pride of Finland, now largely resigned to selling telecom equipment and collecting phone royalties, was still a top-tier phone maker six years ago, one with a powerful brand and a long legacy of producing sleek, well-engineered, user-friendly hardware.
This year, we're kind of, sort of getting a chance to see a historical do-over, as a company stocked with ex-Nokia employees and possessing the right to use the Nokia brand wades into the Android market with a mixture of low-end and high-end hardware. The company certainly faces more of an uphill battle than Nokia would have had it launched Android phones in 2011, but it's doing enough right with its initial products to bear watching.
French site FrAndroid just leaked several images of a prototype version of the Nokia 9, the first high-end phone to be launched by Finland's HMD Global. The images suggest the 9 will feature a 5.3-inch, 2K-resolution display, Qualcomm's (QCOM) flagship Snapdragon 835 processor, QuickCharge 3.0 support, dual rear cameras and 64GB of storage. The phone will follow HMD's early-2017 launch of three low-cost Android phones -- the Nokia 6, 5 and 3 -- earlier in 2017.
Last year, HMD obtained an exclusive 10-year license to sell Nokia-branded phones and tablets everywhere except for Japan, in return for royalties on hardware sales. Notably, Nokia also got a seat on HMD's board, and the right to "certain controls over [the] quality, design and features" of the devices HMD launches. And the latter has promised to spend $500 million from 2017 through 2019 to "support the global marketing of Nokia devices."
HMD also struck a manufacturing and engineering partnership with top iPhone contract manufacturer Foxconn, and teamed with Foxconn to buy Microsoft's (MSFT) feature phone assets for $350 million. Microsoft, as we know, made the ill-fated decision to buy Nokia's phone business for $7.2 billion in 2013. Outside of a Windows-based Surface Phone that might arrive sometime before 2019, Microsoft's mobile efforts now revolve around creating iOS, Android and Windows apps, cloud services and developer tools.
As the December press release announcing the closing of its deal with Nokia shows, HMD is bent on convincing the world it's Nokia phone business reincarnated, rather than just a licensee. The company promised its devices would feature the "iconic Nokia mobile phone attributes of design, robustness, and reliability," and noted 8 of the 9 people on its leadership team, including CEO Arto Nummela and product chief Juho Sarvikas, are former Nokia execs. So are 7 of its 8 regional chiefs.
HMD's first low-end Android phones certainly showed a strong Nokia influence. Though respectively selling for just 229 and 189 euros unsubsidized, the 5.5-inch Nokia 6 and 5.2-inch Nokia 5 each feature aluminum bodies. Metal bodies are something you normally don't see on Android phones that cheap, but which has been found on many reasonably priced Nokia phones over the years. The 6 and 5 also have high-quality cameras for their price points: The 6 has a 16-megapixel rear camera with dual-tone flash and the 5 a 13-megapixel camera, and both sport 8-megapixel front cameras with wide-angle lenses.
Here, it's worth noting that HMD has access to Nokia's mobile intellectual property. This includes the PureView camera technology that Nokia once attempted to differentiate its Windows Phones with, and ClearBlack, a display technology that yields deeper blacks and wider viewing angles.
And on the software side, HMD has embraced Nokia's minimalist ethos (and won brownie points among Android enthusiasts) by having the 6, 5 and 3 all run stock Android, rather than join Samsung, Huawei, HTC and others in bundling a custom UI and extra apps with Alphabet/Google's (GOOGL) OS and core apps. Stock Android is hard to find on mass-market phones outside of Google's Nexus and Pixel lines, and enables faster OS and security updates. As all the Galaxy S8 reviews praising the phone's hardware but criticizing Samsung's software and services show, less is often more when it comes to Android phones.
Jim Cramer and the AAP team hold positions in Apple and Alphabet for their Action Alerts PLUS Charitable Trust Portfolio. Want to be alerted before Cramer buys or sells AAPL or GOOGL? Learn more now.
One has to assume that the Nokia 9 will also run stock Android. FrAndroid's leak also points to the inclusion of some noteworthy software-related features. These include a low-power "always-on" display mode (also found on Samsung phones) that constantly shows things like the time, remaining battery life and missed calls/messages, and the ability to simultaneously take shots from the front and rear cameras.
But as the struggles faced by the likes of Motorola, HTC and Sony undefined show, making a dent in the high-end smartphone market is far from easy. Most iPhone users remain attached to both Apple's brand and its software/services ecosystem, and Samsung, aided by its quality displays and giant marketing budget, has also engendered a measure of customer loyalty. And by launching the Pixel, which (unlike Nexus phones) is directly sold by carriers and backed by a large ad budget, Google now appears serious about being a major high-end phone seller.
However, HMD can bank on Nokia's brand, which still has some cachet in much of the world, to at least gain the attention of prospective phone buyers. And the company is already showing a knack for creating devices that break the mold in terms of what consumers have come to expect from Android phones, particularly at lower price points.
That doesn't guarantee major success, particularly with HMD still having to do a lot of heavy lifting in terms of building carrier partnerships and marketing its devices. It also needs to develop a high-end phablet at some point. But for now, the company's promise to "forge a new chapter in the story of Nokia mobile phones" is shaping up to be something more than just empty words.